Minnesota Primary: Where to vote, how to vote and who's running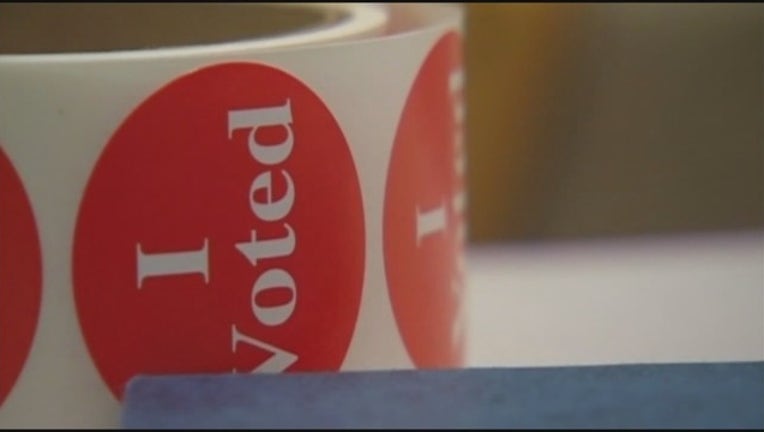 article
(KMSP) - On Tuesday, voters in Minnesota will cast their ballots in the primary election. From the governor's race to several open congressional seats, it is shaping up to be one of the biggest primaries in recent memory. 
Tuesday's primary vote will narrow the field of candidates to decide who will represent each party on the November ballot. 
Polls are open from 7 a.m. until 8 p.m. As long as you are in line by 8 p.m., you can vote, even if you do not reach the front of the line until after 8 p.m. 
Unsure where to vote? You can use the Minnesota Secretary of State's Polling Place Finder to find your polling place. You can also view a sample ballot to see who is running. 
Minnesota has an "open" primary system, which means you can choose to cast a ballot in either the Republican or Democratic primary. When you show up to vote on Tuesday, you will pick a side and you will have to stick with that side for all races. 
If you have not registered to vote, you can register at your polling place on Tuesday, but you will need to bring an ID and a proof of residence or another registered voter in the same precinct who can vouch for you. You can find out if you are registered to vote here. 
Fox 9 will have full coverage of the primary throughout the day. Be sure to tune into Fox 9 at 9 p.m. and 10 p.m. as results begin to come in Tuesday night. 
Here are some of the biggest races to watch today: 
Governor 
The DFL race for has become a three-way battle between Minnesota Rep. Erin Murphy, Congressman Tim Walz and Attorney General Lori Swanson. 
Murphy won the party endorsement and she is also endorsed by outgoing governor Mark Dayton. 
On the Republican side, Hennepin County Commissioner Jeff Johnson won the GOP endorsement, but he is facing former governor Tim Pawlenty, who has much more name recognition after serving two terms as Minnesota's governor
U.S. House 
The DFL race for the Fifth Congressional District is also a big one to watch. Five candidates are vying to replace U.S. Rep. Keith Ellison. They include, Minnesota Rep. Ilhan Omar, former Minnesota House Speaker Margaret Anderson Kelliher, State Sen. Patricia Torres Ray, Frank Nelson Drake and Jamal Abdulhai. 
This is a safe DFL seat, which includes Minneapolis, so the winner of this primary will likely go on to win the general election in November.    
U.S. Senate
Both of Minnesota's U.S. senators are on the ballot this year. Sen. Amy Klobuchar is up for re-election, while a special election is being held in November to fill former Sen. Al Franken's seat after he resigned earlier this year amid sexual misconduct allegations. The winner will serve the remainder of Franken's term until 2020. 
Gov. Dayton appointed then-Lt. Gov. Tina Smith to replace Franken. She is running in the November special election and faces a primary challenge from University of Minnesota professor Richard Painter, a former Republican and former White House ethics lawyer. 
Attorney General
Five DFLers are vying to replace current Attorney General Lori Swanson, who decided not to seek re-election after losing the party endorsement to Minneapolis attorney Matt Pelikan. U.S. Rep. Keith Ellison has jumped in the race, along with Minnesota Rep. Debra Hilstrom, former Ramsey County Attorney Tom Foley and Mike Rothman, who served as the Commerce Commissioner in the Dayton administration. 
Three Republicans are running for the GOP nomination: Robert Lessard, Doug Wardlow and Sharon Anderson. 
Wisconsin 
Wisconsin's primary election is also on Tuesday and will decide who will be on the ballot in some high-profile races. 
Eight Democrats are vying to challenge Republican Gov. Scott Walker. 
Candidates on both sides of the aisle are also hoping to replace U.S. House Speaker Paul Ryan, who is retiring after 20 years in Congress.