Minnesota nurses describe 'staffing crisis' following survey results release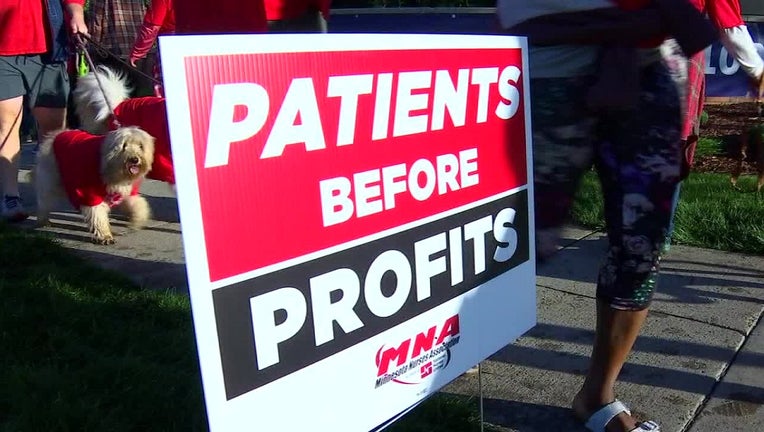 article
ST. PAUL, Minn. (FOX 9) - Saying they are overworked and understaffed, nursing home workers and union leaders spoke Wednesday to denounce a "deep staffing crisis" within the industry throughout Minnesota.
Gathered via Zoom, the meeting brought together the results of a statewide survey of more than 1,300 nursing home workers, and described the challenges facing "frontline workers" currently. Survey results were based on input with workers from across the state including from the greater Twin Cities, Duluth, Bemidji, Rochester, St. Cloud and other communities from June to September 2023.
According to the survey, nine in 10 Minnesota nursing home workers say they struggle to afford basic needs, which in turn drives high turnover in the industry.
Survey results say 94% of workers believe staffing levels in Minnesota nursing homes affect the quality of care that they are able to deliver on a daily basis, while 36% said low pay is to blame for the workforce shortage.
Minnesota's nursing home industry reported the largest workforce shortage in the country, driven in part by persistent low wages, lack of benefits, poor job quality, and "dead-end" caregiving jobs with few opportunities for career advancement, according to a recent analysis of Centers for Medicare & Medicaid Services data.
The meeting was held 24 hours before the second meeting of the Nursing Home Workforce Standards Board, which was created during the 2023 legislative session to conduct investigations into working conditions throughout the nursing home industry and adopt rules establishing minimum employment standards.

The board is composed of nine members, including commissioners of the Departments of Labor and Industry, Health, and Human Services, plus six members appointed by the governor: three who represent nursing home workers or worker organizations, and three who represent nursing home employers or employer organizations.