Minnesota has $1.8 billion surplus, but don't expect a refund check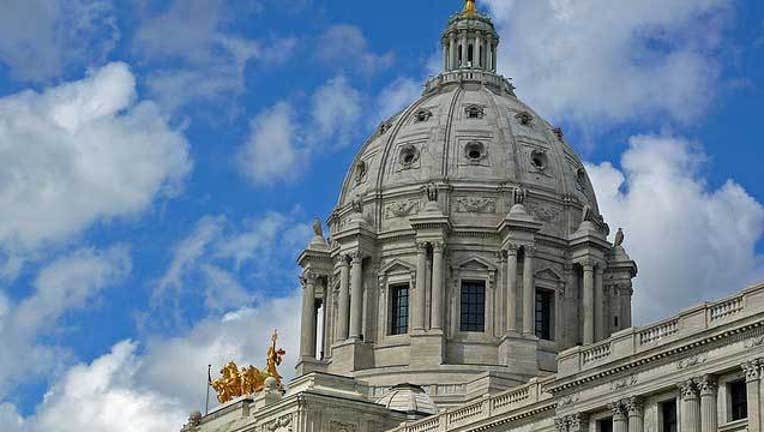 article
Just 4 years after running crippling state deficits, the state of Minnesota now has a growing surplus. The latest budget forecast shows the surplus has grown to $1.8 billion, but there's already disagreement on what to do with it.
Surplus driven by cars
The dramatic drop in gas prices has Minnesota consumers spending their fuel savings at stores and paying more in taxes, which budget commissioner Myron Frans is seeing in his new ledger.
"I have 'pause for smile' on my notes," Frans said at Friday's news conference, with a smile.
And he should. The new revenue forecast is an $832 million increase from November's forecast.
In addition to more spending from falling gas prices, the data shows more Minnesotans are working and making more money. The latest forecast shows a 4.3 percent jump in wages at the end of 2014 with a 5.4 percent increase predicted for 2015.
Governor's wish list
Gov. Mark Dayton is already proposing spending $238 million of the new surplus to fully fund his plan for universal preschool for 4 year olds, and another $32 million for a two-year tuition freeze at the University of Minnesota.
"I'd rather see us make investments in education, transportation" Dayton said. "They're going to pay off for Minnesota for years to come."
Gas tax controversy
But part of the governor's transportation plan centers on a wholesale gas tax that will raise prices at the pump.
"Who can with a straight face propose to the people of Minnesota that we need another tax?" said Senate Minority Leader David Hann.
Among Republicans, the growing surplus gives them a "no new taxes" battle cry.
"The low gas prices, it left money in Minnesota family budgets, and what are Democrats proposing to do? They proposing to raise the price of gasoline in Minnesota," House Speaker Kurt Daudt said. "Is anybody paying attention here? I am. And I think Minnesotans are too."
No 'Jesse checks'
No one, especially the governor, is talking about "Jesse checks" -- the $600 refund checks issued by Gov. Jesse Ventura in 1999. Speaker Daudt says his caucus in the House wants to find a way to directly return some of the surplus to taxpayers in form of credits or tax cuts.