Minnesota Attorney General joins 20 others in letter criticizing Department of Education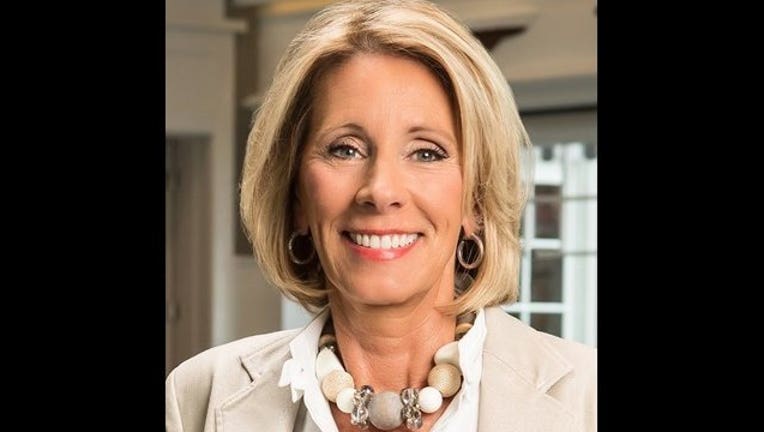 article
ST. PAUL, Minn. (KMSP) - United States Secretary of Education Betsy DeVos' decision to withdraw guidance for student loan borrowers is not sitting well with many state-level leaders, garnering a response from 21 state attorneys general Monday. 
Minnesota Attorney General Lori Swanson added her signature to a letter outlining opposition to the measure, "at a time when the need for common-sense federal student loan servicing reforms is undeniable," according to the letter.
Multiple lawsuits against student loan providers in the past few years allege predatory practices from student loan providers, including failure to process income-driven repayment plans and providing poor guidance to consumers. A memo from the Obama administration created incentives for outreach to the most at-risk borrowers and penalties for poor service, among other things. 
The Education Department withdrew these rules April 11, proposing no alternative plans to rein in student loan providers but saying in a statement, "We must promptly address not only these shortcomings but also any other issues that may impede our ability to ensure borrowers do not experience deficiencies in service. This must be done with precision, timeliness and transparency."
The Consumer Finance Protection Bureau estimates more than 25 percent of borrowers are behind on their payments or in default on their student loans, at least partially due to misinformation from providers. 
"Investigations and enforcement actions undertaken by the state attorneys general have repeatedly revealed the havoc that student loan servicers' poor practices and servicing failures wreak on the lives of borrowers," the letter said. "The Department's decision to roll back essential protections imperils millions of student loan borrowers and families."
The Education Department said at the time they needed to "negate any impediment, ambiguity or inconsistency" in the way student loan providers operated.
The department could not be reached for comment on the letter.