Minnesota Army National Guard activated 5 times so far this year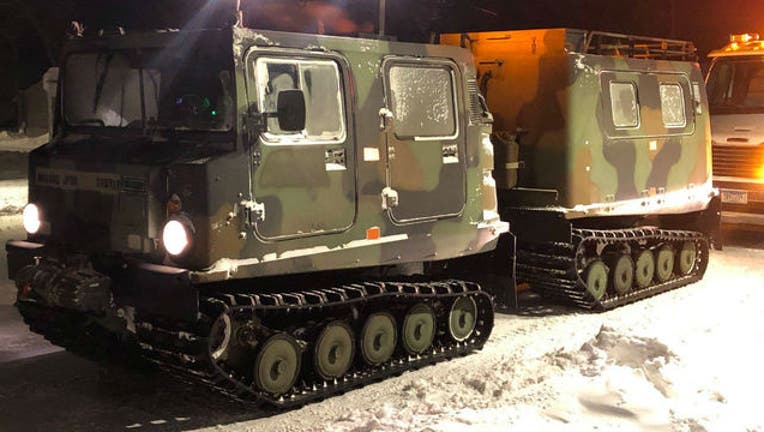 article
ST. PAUL, Minn. (FOX 9) - The extreme weather has kept the Minnesota Army National Guard busy so far this year.
Friday, 14 soldiers from the 1st Battalion, 151st Field Artillery went to Halstad in Norman County to assist with flood response. This operation marks the fifth state of emergency for the Minnesota National Guard in 2019.
Other events this year include two winter storm responses in February, flood response assistance in Nebraska and helping during April's spring snowstorm. Last week, there were 178 soldiers activated to help stranded drivers in Freeborn, Mower and Steele counties.
This weekend, there are also 17 soldiers on state activation through Easter in Marshall County. In Oslo, only tactical vehicles are able to get in to the city.