Minnesota 8th grader a finalist in Scripps National Spelling Bee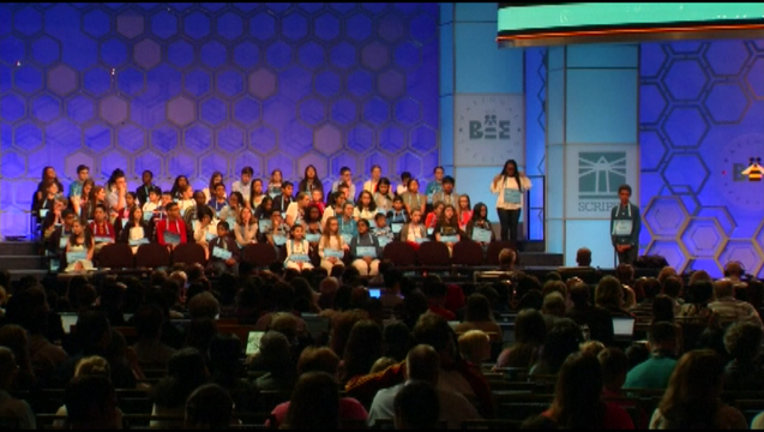 article
(KMSP) - UPDATE: Thomas York was knocked out of the 90th Scripps National Spelling Bee on Thursday afternoon after he spelled the word "Carrara" incorrectly during the sixth round of the competition. Carrara is defined as white statuary marble.
A Rochester, Minnesota eight grader is one of 40 finalists who will compete Thursday to win the 90th Scripps National Spelling Bee. 
Thomas York, 14, correctly spelled the words "taxonomic" and "radiolarian" to advance to the finals of the bee. Spelling resumes Thursday at 9 a.m. at the Gaylord National Resort and Convention Center in Maryland. Thomas is Speller No. 281. 
Thomas attends St. Francis of Assisi, a Catholic school in Rochester, according to the spelling bee's website. In addition to being a successful speller, he also plays hockey, football and basketball as well as guitar, saxophone and piano. 
Being good at spelling runs in the York family. Thomas' dad, Michael York, competed in the Scripps National Spelling Bee in 1982.