Minnehaha Academy starts school Sept. 5 at former Brown Institute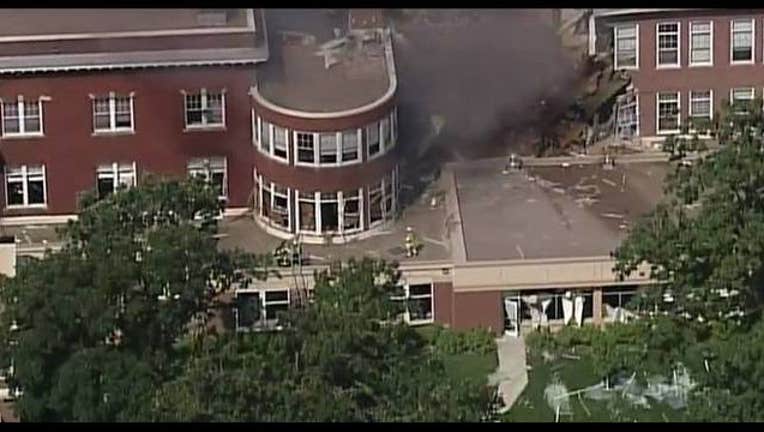 (KMSP) - After the explosion at Minnehaha Academy, the school has finalized a site for its Upper School to use in the upcoming school year, starting Sept. 5.
In a unanimous vote, the Mendota Heights City Council approved the academy's interim use permit for students in grades 9-12 to occupy the former Brown Institute, the school announced Wednesday.
"Over the past couple of weeks, we toured and appraised many sites," said Dr. Donna Harris, Minnehaha Academy president. "We selected our new site based on how well it met the needs of the Minnehaha community and our commitment to providing an exceptional academic education in a caring community. We also used surveyed data from our parents, faculty, and staff to determine priorities for our new facility. Those priorities included: maintaining and growing our high quality academic program, keeping all Upper School students in one building and traveling a distance of fewer than 10 miles from 3100 West River Parkway."

Minnehaha Academy chose the location because it "supports the school's high quality programs, with ample room for specialized classes such as its International Space Station program, visual arts and music."
According to a release, the space is being intentionally designed with the needs of students and faculty first. 
Students will still be able to use busing and shuttle options.