Minneapolis to pay $237,000 in Washington Redskins bus crash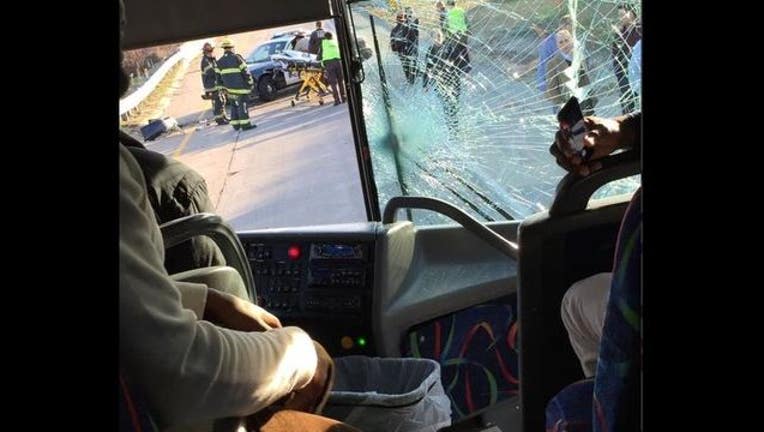 MINNEAPOLIS (KMSP) - A crash involving two Washington Redskins buses and a Minneapolis squad car last year will cost the city of Minneapolis $237,254.
The proposed settlement will likely be approved next Monday by the city's budget committee. The payment would be split almost evenly between Minneapolis-based Lorenz Bus Service ($115,000) and Gotham Insurance Company ($122,254.48).
On Nov. 2, 2014, off-duty Minneapolis police officers were escorting the Redskins football team to play the Vikings at TCF Bank Stadium when a squad car lost control on a grassy median, causing an abrupt stop and one bus to rear end the other. The incident happened eastbound on I-94 at the Huron Avenue exit around 8:15 a.m.
Redskins running back Silas Redd suffered serious back spasms that kept him out of the game, while other players suffered minor scrapes.  A Minneapolis police officer was taken to Hennepin County Medical Center with minor injuries.
"MPD administration and City Attorney's Office believe that the proposed settlement is in the best interests of the City and recommend approval by this Committee and City Council," the City Attorney's Office stated.
The Minneapolis Police Department has since suspended the practice of escorting professional sports teams to events.