Minneapolis police officer rear-ended by suspected drunk driver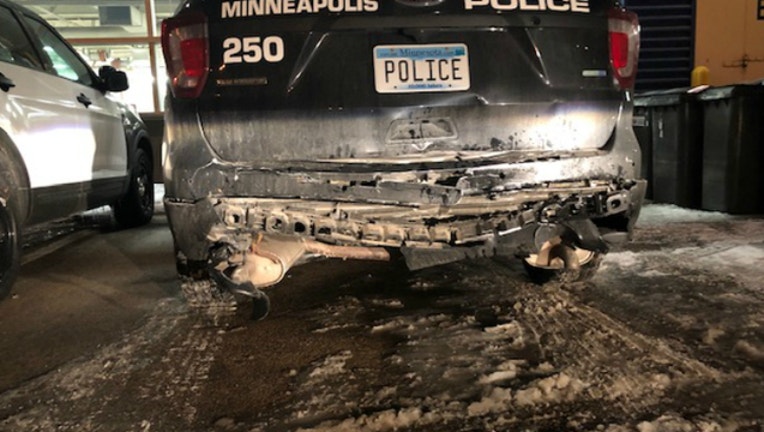 MINNEAPOLIS (FOX 9) - A Minneapolis police officer received treatment for minor injuries after being rear-ended by a suspected drunk driver, according to Minneapolis police spokesman John Elder.
The crash happened around 6:50 p.m. at 24th Avenue NE and Central Avenue NE. The officer was stopped at the traffic lights when the vehicle hit the squad car from behind.
Following the crash, the driver was arrested on suspicion of DWI. Preliminary investigation shows the suspect did not brake before the crash.
The officer went to the hospital for "whiplash-like" injuries, but has since been released.