Minneapolis police hold graduation ceremony for K-9's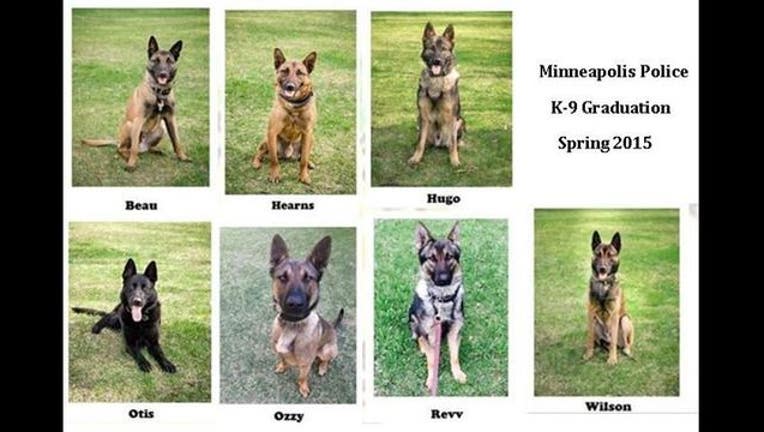 article
The Minneapolis Police Department is hosting a graduation ceremony today for seven K-9's and their partners for successfully completing a strenuous 12-week course.
"As a part of the graduation, each of the officer/K-9 teams will demonstrate skills acquired in the class," the Minneapolis police department said. "They will show proficiency in obedience, agility, article searches and bite work."
The Minneapolis Police K-9's were trained to search buildings and areas for unauthorized people, track criminals, search for evidence dropped by criminals during flights, and search for narcotics and explosives. They were also trained to pursue and apprehend criminals fleeing a serious crime and to protect the handler and other officers upon command.
Congratulations are in order for:
MPD Officer Andy Bittell and K-9 Hearns
MPD Officer Matt Blade and K-9 Wilson
MPD Officer John Haugland and K-9 Beau
MPD Officer Oscar Macias and K-9 Otis
MPD Officer Ross Taylor and K-9 Hugo
DOC Officer Rachael Cates and K-9 Revv
Douglas County Deputy Bob Peper and K-9 Ozzy