Minneapolis K-9 'Dutch' passes away, police create touching tribute video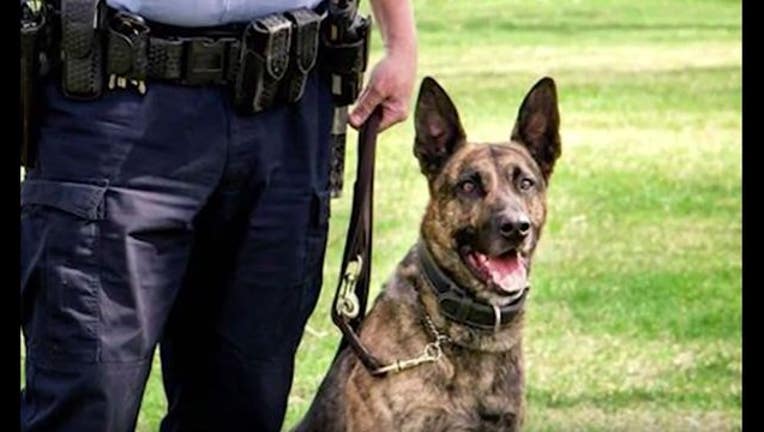 article
MINNEAPOLIS (KMSP) - The Minneapolis Police Department posted a touching tribute video after their K-9 "Dutch" passed away this past weekend. During an exercise session, Dutch accidentally swallowed a Lacrosse ball and it became lodged in his throat.
The police department said it's a tragic loss for the K-9's partner Officer Fahey.
"We spend more time with our dogs working than we probably do with our families when we're off," Sgt. Andy Stender said.
According to police, the ball was dislodged from Dutch's throat after several efforts but unfortunately he did not survive after CPR attempts.
"During his 2 years of street patrol, K-9 Dutch recorded numerous finds of suspects wanted for crimes within the City of Minneapolis," police said.
"K-9 Dutch was also certified as an Explosives Detection K-9 and assisted with numerous explosive sweeps for dignitary and special events throughout Minneapolis."
K-9 Dutch's tribute video can be viewed here