Mild January has Great Lakes nearly iceless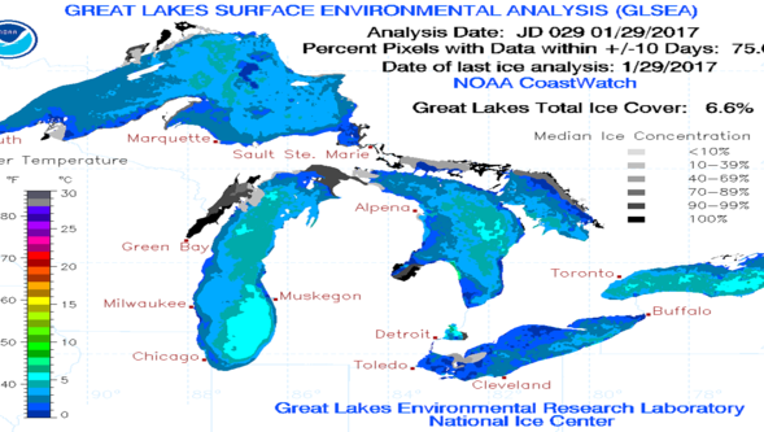 article
MINNEAPOLIS (KMSP) - While many have enjoyed the warm second half to January, it has certainly had its effects on our landscape.  Snow cover is pretty bleak at best and the Great Lakes have yet to have any significant ice on them. 
Just a little over 6 percent of some of the largest freshwater lakes in the world have ice on them, which is about 1/6 of what is normal by this time of year. Much like water temperatures across the Northern Hemisphere, the lakes see their coolest temperatures, and therefore largest ice buildup, by February and early March. 
More than a third of the lakes are typically frozen over by now. This makes it the second year in a row that the Great Lakes are well below average in ice cover heading into February. This time last year, just 11 percent of the Great Lakes were covered. But in 2015, the ice cover was nearly normal, just shy of 38 percent. 
I guess that's what happens when we have an unusually warm January. Below normal temperatures are expected to return to much of the region for the second half of the week and the weekend which should help begin to build ice up once again.