Metro Transit providing free rides on electric bus for Earth Day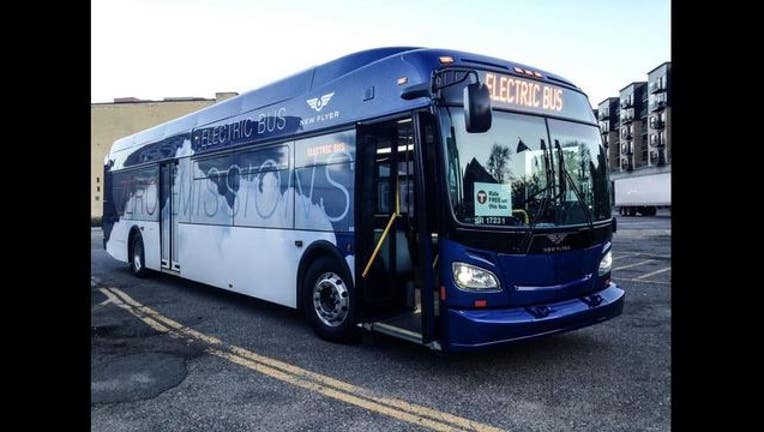 article
An electric bus provided by Metro Transit will be in service today in downtown Minneapolis to celebrate Earth Day, and rides are free.
The bus is powered by energy stored in rechargeable batteries. Instead of an internal combustion engine, it's propelled by an electric motor. Because there is no diesel engine, the vehicles produce no emissions.
"Electric buses are an exciting, emerging technology that we want to learn more about and introduce to the community," Metro Transit General Manager Brian Lamb said. "Metro Transit is a proven sustainability leader and is committed to building on that success as new technologies become available."
The electric bus is built by a Minnesota-based company called New Flyer in St. Cloud.
It will be in-service throughout Wednesday morning between downtown Minneapolis and the 46th Street Station (Route 18). Some evening service may also be provided.
For more information visit metrotransit.org/electric