Met Council: Negotiations can begin for $6M bridge to Vikings stadium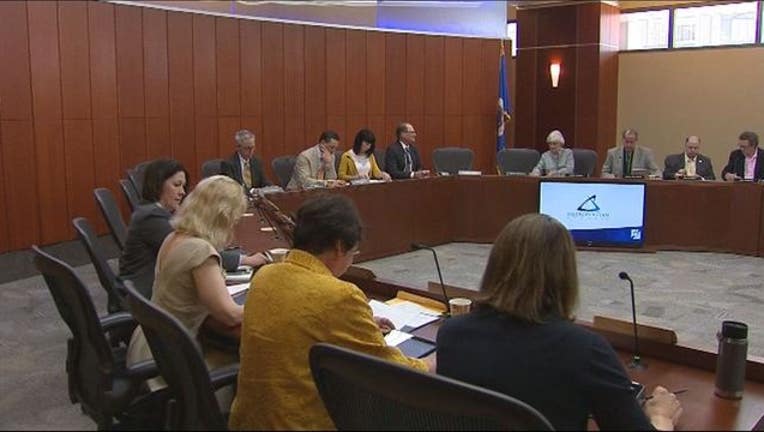 article
The Metropolitan Council's transportation committee met Wednesday and has authorized staff to begin negotiations for a $6 million for a pedestrian bridge that would connect the Downtown East light rail station to the new Vikings stadium over Chicago Avenue at 4th Street.
The construction cost was originally estimated between $5.5 million and $6 million and the Met Council would pay for the entire cost of the bridge, including maintenance. The Vikings and the Minnesota Sports Facilities Authority will contribute a combined $300,000 each year in promotional revenue for naming rights and other jurisdiction regarding advertising on the bridge. The Vikings will contribute $250,000 and MSFA will contribute $50,000. No terms for promotional support have been set.
Jim Harwood, Lead Project Manager with Metro Transit Engineering and Facilities, said the City of Minneapolis hasn't taken a position on street closures until a plan tailored to event traffic management has been finalized.
Harwood said anticipated levels of pedestrian traffic on game days served as the precursor for the bridge, and Metro Transit estimated 2,100 people will need to cross the tracks at that intersection on game days. In total, they expect 26,000 passengers to utilize the light rail to get to Vikings games. There are two LRT lines being developed and additional trains specifically for games, and trains will pass the intersection every two minutes.
The Vikings stadium is more than 50 percent complete and will be open for the 2016-17 season.