Men smuggled $5M worth of reptiles over 7 years, prosecutors say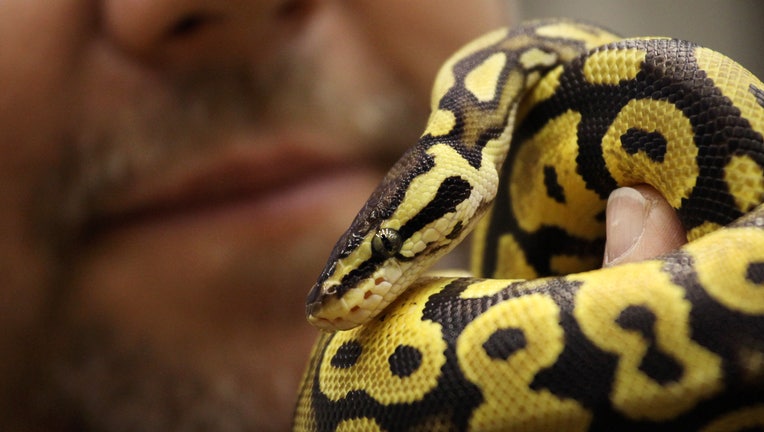 article
A Canadian national will spend more than a year in prison for his role in smuggling thousands of pythons, iguanas and other reptiles out of the U.S. and selling them for millions of dollars.
According to federal prosecutors, Ka Yeung Marvin Chan is the last of three people charged in the massive reptile smuggling scheme. He was sentenced this week to 14 months in prison and two years of supervised release.
Investigators say Chan and another conspirator, Daisuke Miyauchi, owned and operated reptile-selling businesses overseas. Both men periodically traveled to the United States to purchase, among other things, ball pythons, blood pythons, common tegus, Argentine tegus and iguanas, which are protected under the Convention on International Trade in Endangered Species of Wild Fauna and Flora (CITES). CITES regulates trade in endangered or threatened species through permit requirements.
Chan and Miyachi worked with co-conspirator Chun Ku to smuggle the reptiles out of the country using Ku's Master File CITES permit and fraudulent export paperwork.
READ MORE: 12 squirrel monkeys were stolen from Louisiana zoo, officials say
Over a seven-year period, the conspirators reportedly smuggled 8,738 protected animals to Asia and sold them for a collective $5.13 million. They're also accused of shipping more than 61,600 other animals, many of which were smuggled.
The three suspects each pleaded guilty to conspiracy to falsely label wildlife being exported from the United States and to smuggle goods and merchandise out of the United States, as well as submitting false records and false identification of wildlife intended to be exported.
"The defendants abused a system designed to streamline the exportation of captive-bred reptiles for law-abiding breeders," assistant Attorney General Todd Kim said in a prepared statement. "They allowed other business owners to sell and ship reptiles to buyers in Asia without going through the federal agency vetting process. These prosecutions reflect law enforcement's commitment to combat illegal wildlife trafficking."