Four of five Memphis police officers charged with killing Tyre Nichols released from jail after posting bail
MEMPHIS, Tenn. - Four of the five former Memphis police officers charged with murder and other crimes in the killing of 29-year-old Tyre Nichols posted bond and were released from jail by early Friday morning, per jail records.
Desmond Mills and Justin Smith each posted their $250,000 bond and were released Thursday evening while Emmitt Martin and Tadarrius Bean were released by 4 a.m. Friday. Demetrius Haley has not paid his $350k bond and remains in jail.
On Friday evening, the Memphis Police Department will release body cam footage showing the police interaction during a traffic stop on Jan. 7. The footage has been described as "appalling" and "heinous."
Mills, Smith and Bean each had a $250,000 bond, while Martin and Haley had a $350,000 bond.
TYRE NICHOLS VIDEO: POLICE CHIEF WARNS MEMPHIS NOT TO REACT VIOLENTLY AFTER BODY CAM FOOTAGE RELEASE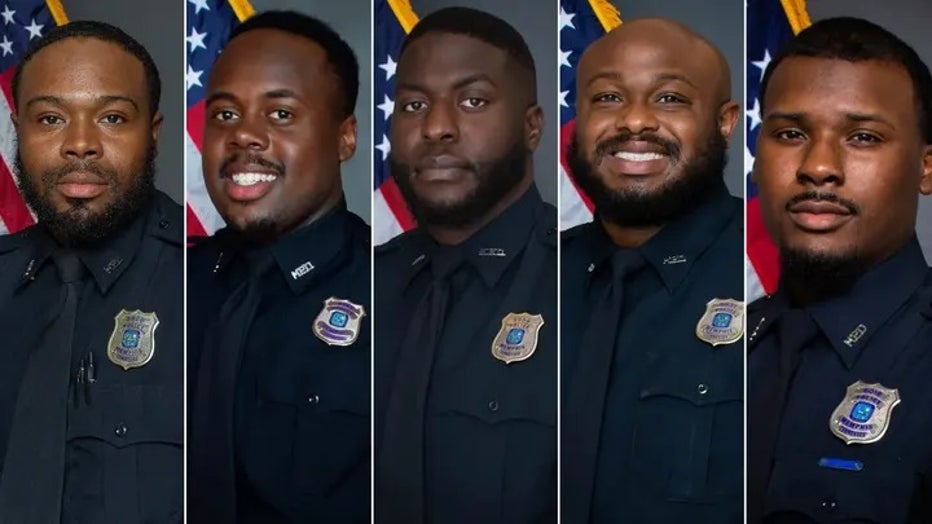 Memphis Police Department Officers Demetrius Haley, Tadarrius Bean, Emmitt Martin III, Desmond Mills and Justin Smith were terminated on Jan. 18 for their role in the arrest of deceased Tyre Nichols. (Memphis Police Department)
The former officers, who are all Black, each face charges of second-degree murder, aggravated assault, aggravated kidnapping, official misconduct, and official oppression.
At least two of the officers, including Martin and Mills, are expected to plead "not guilty," according to their lawyers.
"No one out there that night intended for Tyre Nichols to die," Martin's lawyer, William Massey said.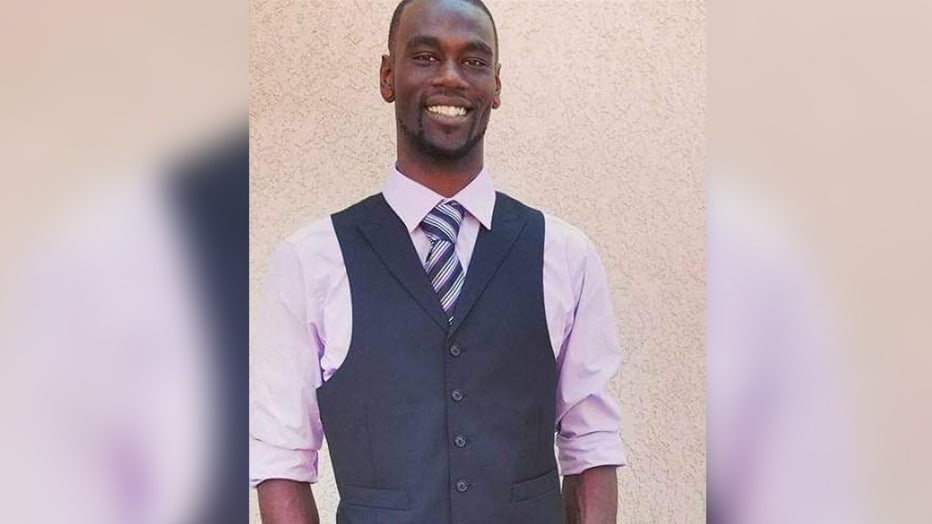 Tyre Nichols (Photo credit: Ben Crump Law) (Ben Crump Law)
Shelby County District Attorney Steve Mulroy said during a news conference on Thursday that the officers "are all responsible" for Nichols' death.
SHELBY COUNTY DA SAYS ALL 5 OFFICERS RESPONSIBLE, VIDEO TO BE RELEASED FRIDAY EVENING
Ahead of the release of the body cam footage, Memphis Police Chief Cerelyn Davis cautioned people not to react violently after viewing it.
"This is not just a professional failing, this is a failing of basic humanity toward another individual," Davis said Wednesday, saying the five officers and others who were involved in his death "failed our community, and they failed the Nichols family. That is beyond regrettable."
"I expect our citizens to exercise their First Amendment right to protest, to demand action and results. But," she continued, "we need to ensure our community is safe in this process."
MAJOR US CITIES BRACE FOR POSSIBLE VIOLENCE AFTER ATLANTA RIOTS AHEAD OF TYRE NICHOLS VIDEO
She added: "This is not a reflection of the good work that many Memphis police officers do every day. What comes next is our defining moment. What we all do next can be that reflection of our character."
Civil rights attorney Ben Crump, who is representing the Nichols' family, has reviewed the body camera footage and called it "appalling."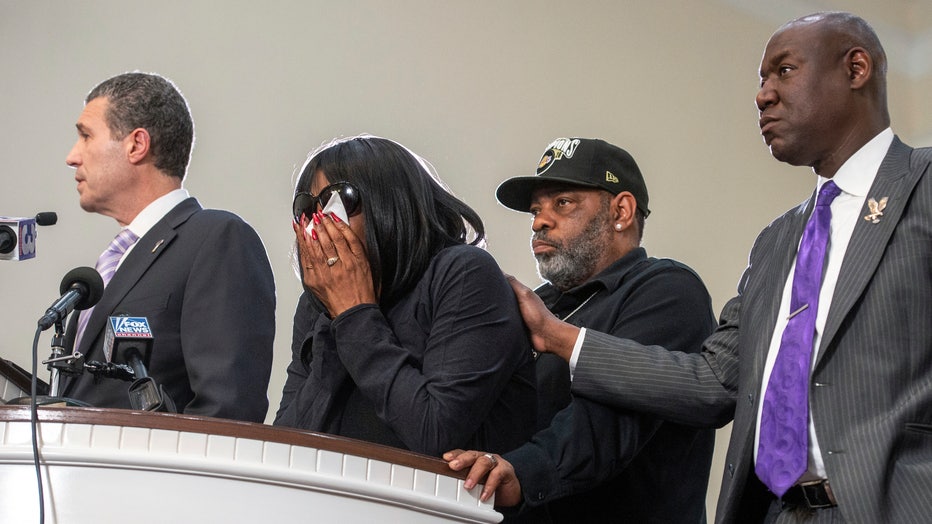 RowVaugn Wells, second from left, becomes emotional during a press conference at Mt. Olive Cathedral CME Church after she viewed footage of the violent police interaction that led to the death of her son Tyre Nichols Memphis, TN on January 23, 2023.
"It is deplorable. It is heinous. It is violent," Crump added Monday.
The footage is expected to be released around 7 p.m. ET Friday.