MDH: Do not eat any fish from Lake Elmo, largemouth bass from Lake Harriet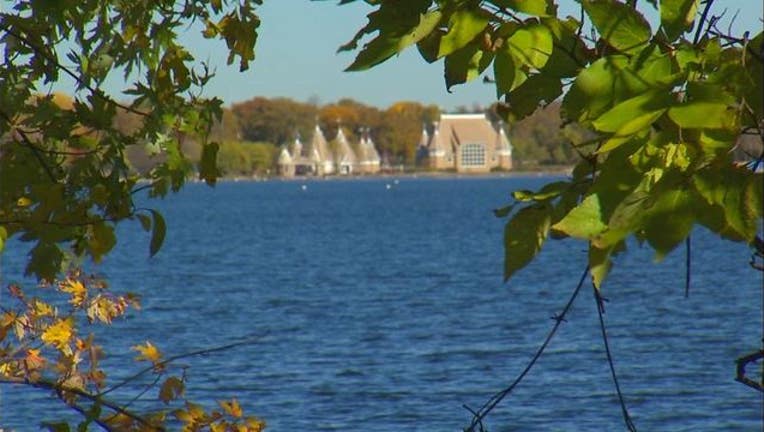 article
(KMSP) - The Minnesota Department of Health released new guidelines Thursday advising people not to eat any fish from Lake Elmo or largemouth bass from Lake Harriet. 
MDH had previously issued guidelines for Lake Elmo, Lake Harriet, four other lakes and a stretch of the Mississippi River limiting the consumption of certain species of fish based on levels of the chemical perfluorooctoane sulfonate (PFOS). Studies have found high levels of PFOS in humans are associated with higher cholesterol, changes to liver function and thyroid hormone levels and reduced immune response.  
PFOS levels in fish in five of the lakes have declined in the last decade, while the levels in fish in Lake Elmo have remained high. 
MDH and Minnesota Pollution Control Agency officials say the elevated PFOS levels in fish in Lake Elmo are likely due to contaminated surface and groundwater from the former 3M disposal site in Oakdale. 3M recently reached an $850 million settlement with the state over the alleged contamination in the east metro.
The updated guidelines were issued because MDH recently changed the level at which is begins to advise people to not eat the dish at all, leading to more restrictive fish consumption advice for some species in the six identified lakes and the Mississippi River. 
FISH CONSUMPTION GUIDELINES
Lake Harriet 
1 meal/week: yellow perch
1 meal/month: bluegill sunfish, crappie, largemouth bass, northern pike, walleye 
Do not eat: largemouth bass
Bde Maka Ska 
1 meal/week: Walleye shorter than 20" 
1 meal/month: Bluegill sunfish, crappie, largemouth bass, northern pike and walleye 20" or longer 
Lake of the Isles
1 meal/week: Bluegill sunfish, crappie, walleye 
1 meal/month: Largemouth bass, northern pike
Lake Elmo
Do not eat: All species 
Lake Johanna
1 meal/month: Bluegill sunfish, crappie, largemouth bass, northern pike, walleye 
Twin Lake
1 meal/week: Bluegill sunfish, crappie, largemouth bass, northern pike
Mississippi River – Ford Dam to Hastings Dam, Pool 2
1 meal/week: Bluegill sunfish, buffalo, channel catfish, crappie, freshwater drum
1 meal/month: Carp, flathead catfish, white bass