McDonald's debuts new plant-based menu item: non-chicken McNuggets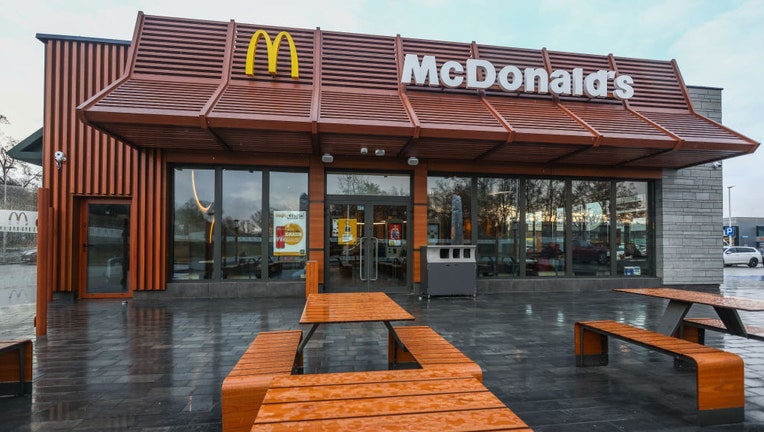 article
McDonald's is adding another plant-based menu item that may cause more traditional customers cry foul.
The Chicago-based fast food giant is introducing plant-based McNuggets next week.  The item is being co-developed with Beyond Meat, the California-based maker of plant-based meats.
The McPlant Nuggets will be made from peas, corn and wheat with a tempura batter.
MCDONALD'S, BEYOND MEAT INTRODUCE THE DOUBLE MCPLANT
Germany will be the first market to test the newest offering.
It will be the second plant-based item that McDonald's has offered. The Golden Arches has been selling a McPlant burger since 2021.
McDonald's will also start selling the McPlant burger in Germany next week.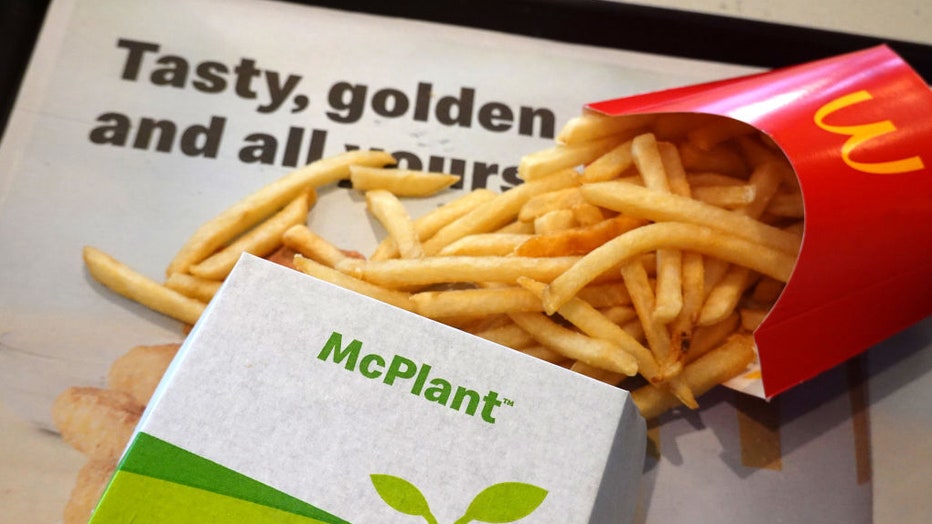 FILE-n this photo illustration, packaging for the McDonald's McPlant Beyond Meat burger is displayed with French Fries at a McDonald's restaurant in San Rafael, California. (Photo illustration by Justin Sullivan/Getty Images)
The August rollout to more than 1,400 restaurants follows a limited-time test at nine restaurants in the Stuttgart area. 
KFC, BEYOND MEAT CHICKEN ROLLOUT ON TAP
Availability of the McPlant nuggets and burger in future markets will depend on customer demand, McDonald's said.
The McDonald's in the U.S. ended a test of the McPlant burger last summer without announcing any future plans for its sale.
European customers have generally been more receptive to McDonald's plant-based meat products than those in the U.S. 
The McPlant burger is now a permanent menu item in the United Kingdom, Ireland, Austria and the Netherlands. 
PANDA EXPRESS, BEYOND MEAT BRING BACK PLANT-BASED ORANGE CHICKEN TO RESTAURANTS NATIONWIDE
Beyond Meat began selling plant-based chicken in U.S. groceries in 2021. It has also co-developed plant-based tenders and nuggets with other chains, including KFC and Panda Express.
The Associated Press contributed to this report