Mardi Gras 2023: A look at 'Fat Tuesday' foods around the world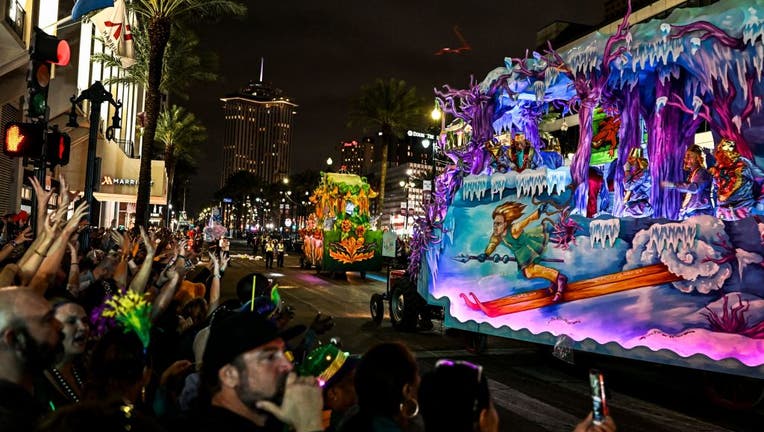 article
Mardi Gras, which is French for "Fat Tuesday," happens on the Tuesday before Ash Wednesday — the first day of Lent and a period of fasting and penance for many Christians.
Fat Tuesday, also referred to as Shrove Tuesday, falls on Feb. 21 this year and comes from the tradition of using up the eggs, milk, and fat in one's pantry ahead of the 40-day Lenten fast, the Farmer's Almanac explains. 
In New Orleans, the two weeks before Fat Tuesday are the most festive with parades, dazzling floats, and costumed celebrants in masks. Carnival in Rio de Janeiro, Brazil, is a similar festive event that happens each year before Lent, drawing millions of people to the city streets.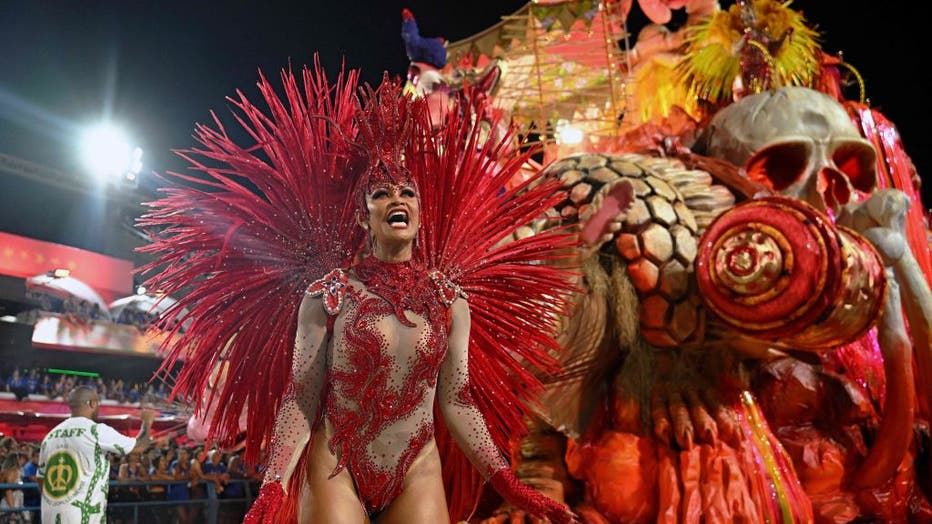 A member of the Imperatriz samba school performs during the second night of Rio's Carnival parade at the Sambadrome Marques de Sapucai in Rio de Janeiro, Brazil, early on Feb. 21, 2023. (Photo by CARL DE SOUZA/AFP via Getty Images)
Fat Tuesday, Shrove Tuesday, Pancake Day — whatever you call it, here's a look at different food traditions to celebrate:
What is Lent?
Lent is the six-week season that leads up to Easter and is one of the most significant times of the year for many Christians around the world, especially those within the Anglican, Catholic, and Orthodox churches, according to Christianity.com.
In 2023, Lent begins on Ash Wednesday, which is Feb. 22. 
Lent is commonly regarded as a time of repentance leading up to the commemoration of the death and resurrection of Jesus Christ. Many use Lent as a time for fasting, giving something up, or abstinence. 
Shrove Tuesday or Pancake Day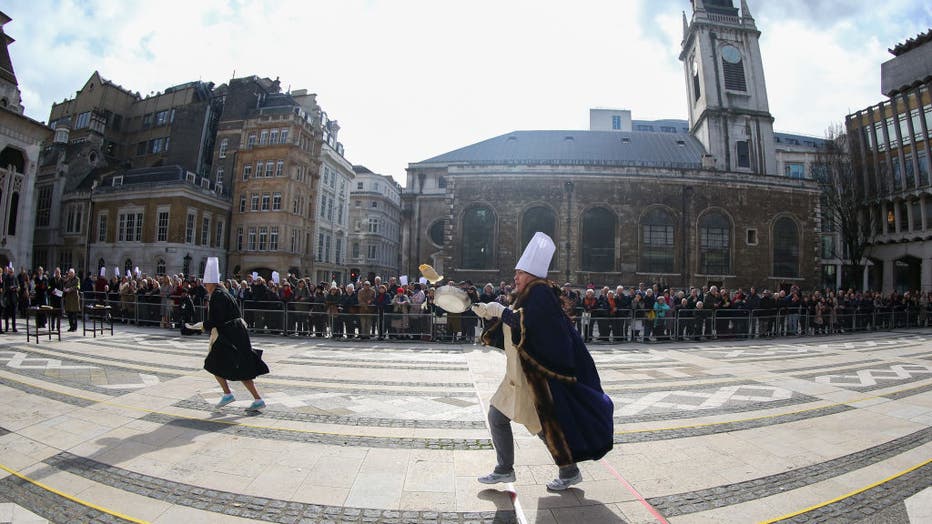 A competitor flips a pancake during the annual Inter-Livery Pancake Race on Shrove Tuesday at The Guildhall in London, United Kingdom on Feb. 25, 2020. (Photo by Dinendra Haria/Anadolu Agency via Getty Images)
On Shrove Tuesday, Christians went to confession and were "shriven" — or absolved from their sins. Pancakes are connected with Shrove Tuesday as a way to use up rich foods such as eggs, milk, and sugar, before the fasting period of the 40 days of Lent, according to Christianity.com.
In England, the day is also commonly known as Pancake Tuesday. But traditional English pancakes are actually closer to crêpes than they are to the fluffier American version. 
Traditional English pancakes dripping with sugar and lemon. (Photo by Joe Giddens/PA Images via Getty Images)
Pączki Day
In Polish-American culture, Pączki Day is celebrated on Fat Tuesday. It's been speculated that Polish communities in the U.S. adopted Fat Tuesday as Packi Day to fit in with the general festivities when they immigrated here, according to Michigan State University. 
On Pączki Day, people enjoy Pączki — very rich donuts, deep-fried and then filled with fruit or cream filling and covered with powdered sugar or icing.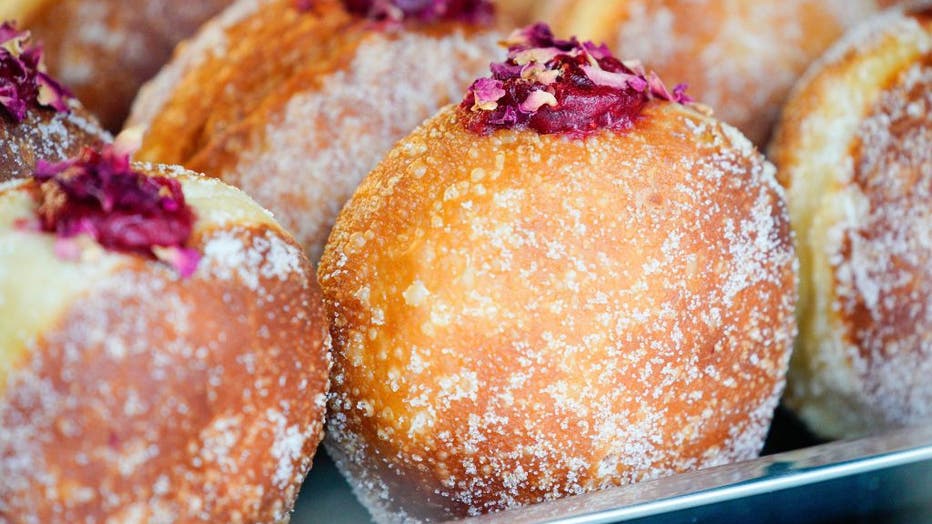 Polish fried donuts, or Paczki, are seen in a window display at a bakery in Warsaw, Poland, on Feb. 11, 2021. (Xinhua/Jaap Arriens via Getty Images)
Similarly, Italians often enjoy castagnole, fried sweet dough balls enjoyed in the lead-up to Shrove Tuesday, while those in the Pennsylvania Dutch culture eat fasnachts — a fried doughnut of German origin, according to the Farmer's Almanac.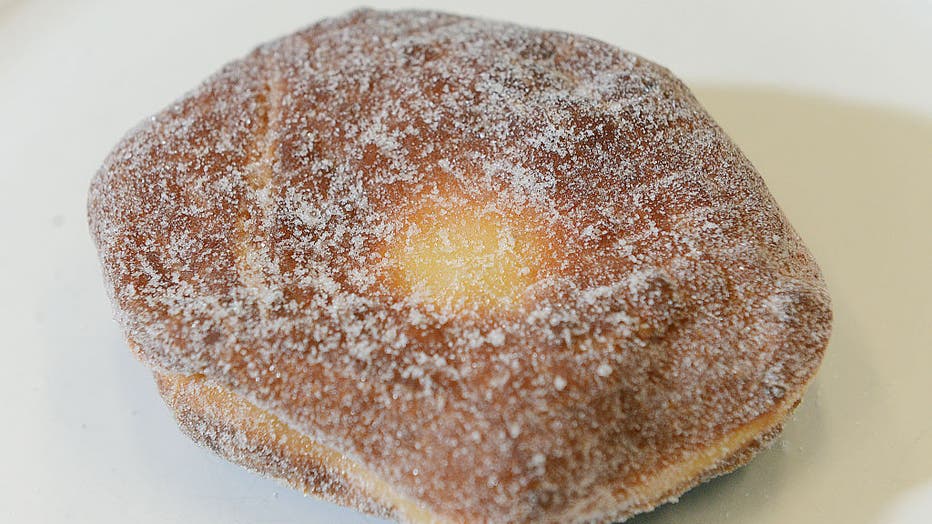 Fastnacht is pictured in a file image. (Photo By Jeremy Drey/MediaNews Group/Reading Eagle via Getty Images)
King cakes and beignets, oh my!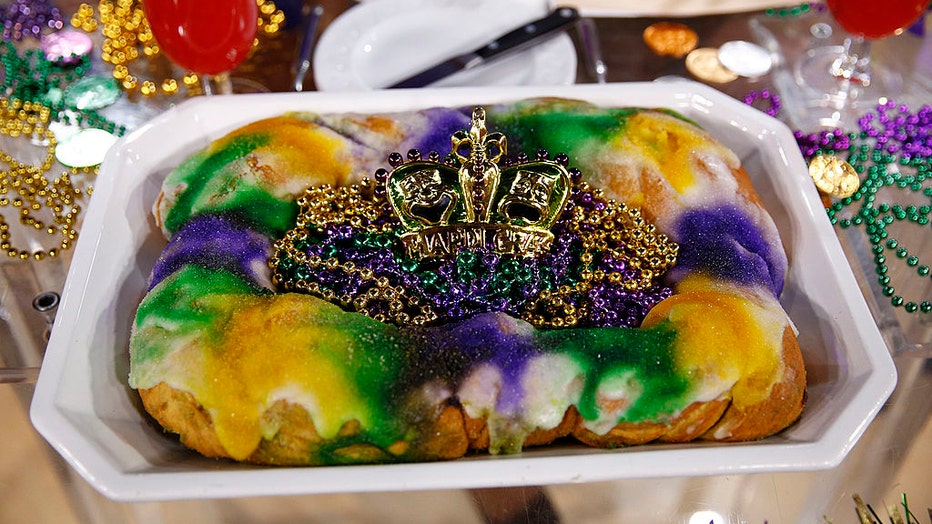 A king cake is pictured in a file image. (Photo by: Peter Kramer/NBC/NBC Newswire/NBCUniversal via Getty Images)
In Louisiana, Fat Tuesday often means king cake covered in icing and decorated with purple, green, and gold sugars. Hidden inside is often a small plastic baby. Whoever finds it must either "bring the next cake or throw a party, thus sparking an unending round of food and fun," according to NewOrleans.com.
Beignets, a pillowy fried dough concoction, are another favorite sweet treat. 
This story was reported from Cincinnati.