Marburg virus: 1st outbreak confirmed in Equatorial Guinea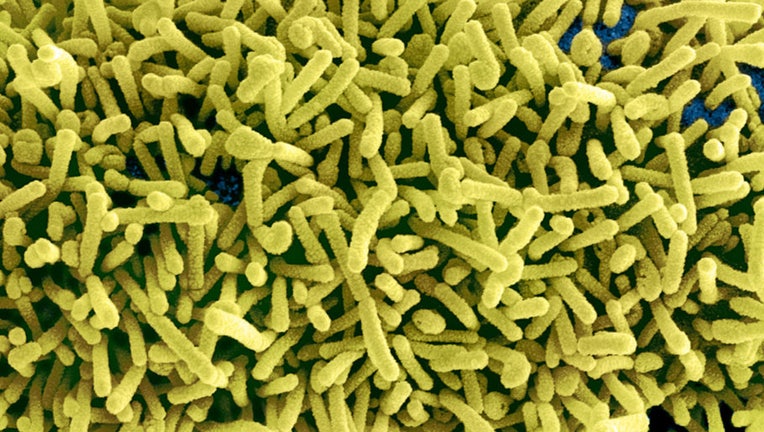 article
Two suspected cases of the Marburg virus were reported in Cameroon in addition to the outbreak in neighboring Equatorial Guinea, according to multiple reports. 
The World Health Organization officially declared Equatorial Guinea's first-ever outbreak of Marburg disease on Feb. 13. Preliminary tests carried out following the deaths of at least nine people in the country turned out positive on one of the samples for the virus. 
The U.N. health agency confirmed the outbreak after samples from Equatorial Guinea were sent to a lab in Senegal to pinpoint the cause of disease after an alert from a local health official last week. 
The WHO said there were currently 16 suspected cases with symptoms including fever, fatigue, diarrhea and vomiting. The agency said it was sending medical experts to help officials in Equatorial Guinea stop the outbreak and was also sending protective equipment for hundreds of workers. 
Officials in Cameroon began restricting movement along the border of Equatorial Guinea to avoid further spread, according to a Reuters report. 
Two 16-year-olds, one male and one female, were identified as the suspected cases and the pair confirmed had not traveled outside the country. 
So far, 42 people have been identified as close contacts of the two teens and contact tracing is underway, Reuters reported. 
What is Marburg virus?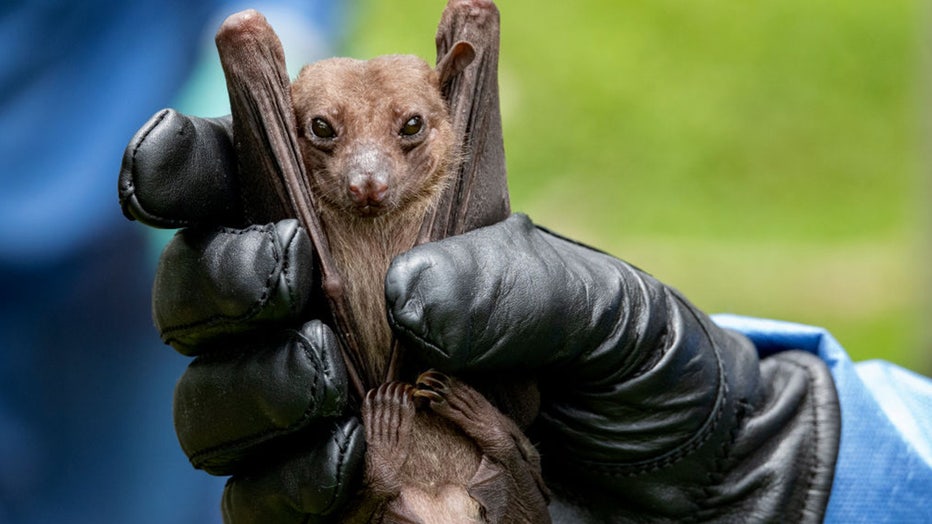 FILE - A fruit bat captured by CDC scientists Brian Amman and Jonathan Towner in Queen Elizabeth National Park on August 25, 2018. (Bonnie Jo Mount/The Washington Post via Getty Images)
The Marburg virus is an animal-borne RNA virus of the filovirus family. All six species of Ebola virus are also known members of the filovirus family, according to the U.S. Centers for Disease Control and Prevention. 
And like Ebola, the Marburg virus originates in bats – the African fruit bat, to be more specific. 
Marburg virus is a rare but severe hemorrhagic fever that can infect both humans and non-human primates, the CDC says. 
The rare virus was first identified in 1967 after it caused simultaneous outbreaks of disease in laboratories in Marburg, Germany and Belgrade, Serbia. Seven people died who were exposed to the virus while conducting research on monkeys. 
In a 2004 outbreak in Angola, Marburg killed 90% of 252 people infected. In 2022, there were two reported Marburg deaths in Ghana.
Is Marburg virus deadly? 
If untreated, Marburg can be fatal in up to 88% of people. 
There are no authorized vaccines or drugs to treat Marburg, but rehydration treatment to alleviate symptoms can improve the chances of survival.
How is Marburg spread? 
The disease can spread between people via close contact with the bodily fluids of infected people, or surfaces, like contaminated bed sheets. 
The virus can also be spread through semen, even after a person has recovered. 
"Data on Marburg virus is limited; however, it is known to persist in the testicles and inside the eye, similar to ebolaviruses," according to the CDC. 
Symptoms of Marburg virus
The Marburg virus typically has an incubation period between 2 and 21 days, according to the CDC. 
Symptoms usually appear suddenly and are marked by fever, chills, headache, and myalgia. 
On about the fifth day after the onset of symptoms, a rash made up of both flat and raised skin lesions could appear on the chest, back and stomach areas. 
These symptoms could be followed by nausea, vomiting, chest pain, a sore throat, abdominal pain, and diarrhea, the CDC says. 
As the disease progresses, symptoms can become more severe, including jaundice, inflammation of the pancreas, severe weight loss, delirium, shock, liver failure, massive hemorrhaging, and multi-organ dysfunction. 
The Associated Press contributed to this report. This story was reported from Los Angeles.