Mankato police chase stabbing victim recalls traumatic memories
MANKATO, Minn. (FOX 9) - The woman police found with 37 stab wounds after a wild chase through Mankato last week is sharing memories of the traumatic day and the help she's getting on a long road to recovery.
Ashley Noyes spent a few days in the ICU because six of those stab wounds were life-threatening.
Her family came right to her side and they're trying to help her heal now.
"I was scared," she said.
Ashley thought she might be about to die as a man she had dated – and whom she says essentially held her as a hostage for the month – drove wildly through Mankato.
In court documents, police say the suspect jumped curbs, hit fences, and crashed into other cars while keeping a knife in his mouth for parts of the chase.
Law enforcement finally intentionally hit the car as he approached a dead end.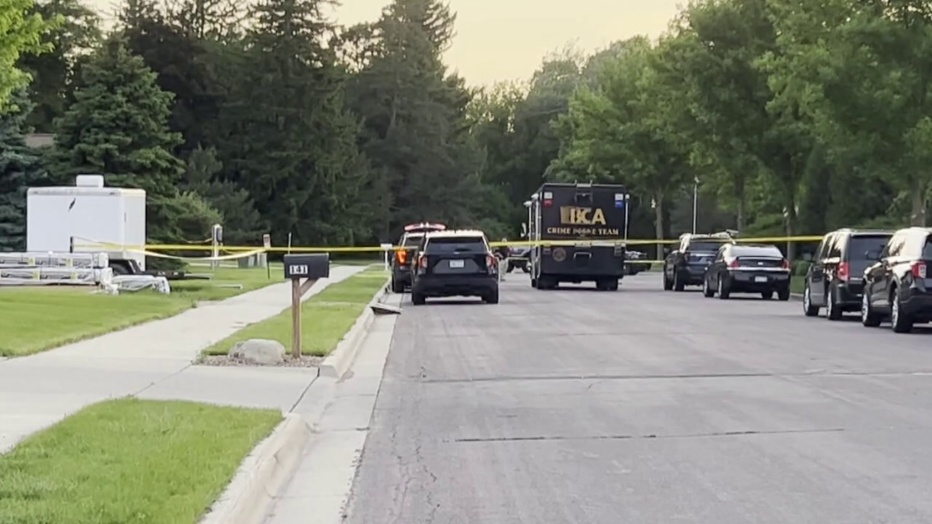 The scene of the crash following a police pursuit in Mankato
"I slightly remember being hit and rolled over," Ashley said. "I tried to block a lot of it out."
Ashley's memories of May 30 are returning slowly.
"I remember, like, backing up to the cops when they said 'Keep coming back, keep coming back' and then I just collapsed," she said.
Police officers carried her to an ambulance and stayed with her, even in the hospital, but the news they gave Ashley's family as doctors put her on a ventilator was somber.
"They were like 'It doesn't look good. We're not too sure about this one,'" said Ashley's niece, McKenzie Noyes. "So that was super scary to me."
When she got out of the hospital Sunday, Ashley went to her family home in Pope County.
Her health is improving, but the injuries to her neck are still obvious even over Zoom. And some of the worst wounds are the ones you can't see – to her psyche and to her body.
"My right side was pretty bad," she said. "I couldn't lift my right arm for a very long time. I still have issues lifting my right arm."
The suspect is charged with attempted murder.
"I don't know how I survived that, but I fought for my kids, I guess," Ashley said. She knows she'll probably have to testify.
For now, she's planning to start therapy for her physical and emotional well-being and she'll have a lot of medical bills, so her family started a GoFundMe page to support her.
They're hoping in six months, she'll be back on her feet with a vehicle, a place to live with her five children – from newborn to 15 – and most importantly, she'll be safe.