Man struck by van after fleeing stolen vehicle in Minneapolis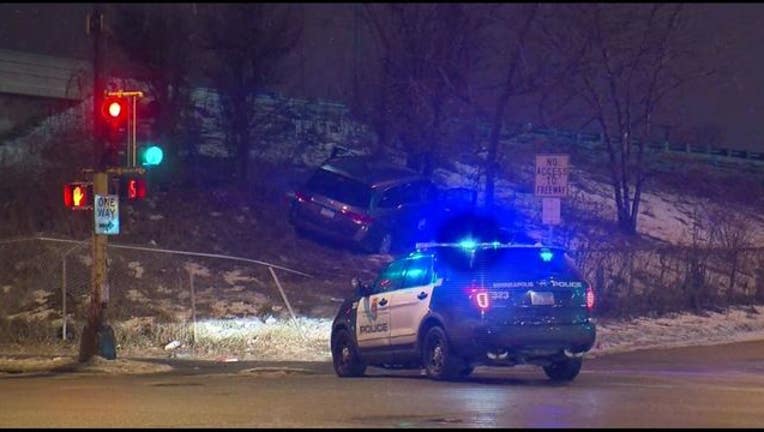 article
MINNEAPOLIS (KMSP) - A man has died after being struck by a van around 3:30 a.m. Saturday on Interstate 35W near Lake Street in Minneapolis.
Jonathan Barbour, 25, of Minneapolis, died after he and two other people failed to stop for police and crashed in the area of Lake Street and 2nd Avenue.
According to Minneapolis police, officers pursued the car on Lake Street East for approximately 12 blocks before it crashed into the embankment of Interstate 35W. The three suspects then got out and ran up the embankment toward the interstate.
Officers arrested 34-year-old Amber Schaffer before she made it onto the interstate.
The two men then started to cross the northbound traffic lanes, and Barbour jumped the center median and was struck by a van heading south. According to police, officers recovered a handgun near the victim after he had been struck by the van.
The second male suspect, 28-year-old Anthony Haro, was arrested by officers on the shoulder of the interstate.
Haro was arrested for Felony Auto Theft and Felony Fleeing Police in a Motor Vehicle, and Schaffer was arrested for Fleeing Police on Foot and Tampering with a Motor Vehicle, both Misdemeanors.
Barbour was found to have a Felony Department of Corrections warrant for his arrest stemming from an Aggravated Robbery charge, according to police.
Minneapolis police continue to investigate the vehicle chase, and the MN State Patrol is investigating the pedestrian fatality.
The driver of the van was not injured.