Man dies in crash on Hwy. 55 in Rockford, Minn.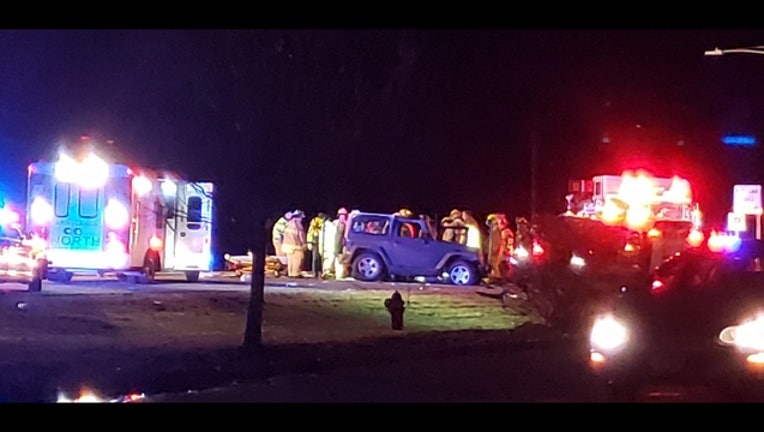 ROCKFORD, Minn. (KMSP) - A 56-year-old man died in a crash Tuesday evening in Rockford, Minnesota.
According to the Minnesota State Patrol, a Monte Carlo was stopped at the stop sign at a frontage road east of County Road 50, waiting to turn eastbound onto Highway 55. Midway through merging into the eastbound lanes of Highway 55, the Monte Carlo made contact with a Jeep Wrangler, causing the Jeep to roll several times into the opposing lanes where it came to rest.
The driver of the Jeep died in the crash. He has been identified as a 56-year-old man from Cokato, Minn.
The Hennepin County Medical Examiner identified the man as Bruce Burkowske. The report says he died from multiple blunt force injuries. 
The driver of the Monte Carlo was not injured.