Maine community creates massive 'ice carousel' on frozen lake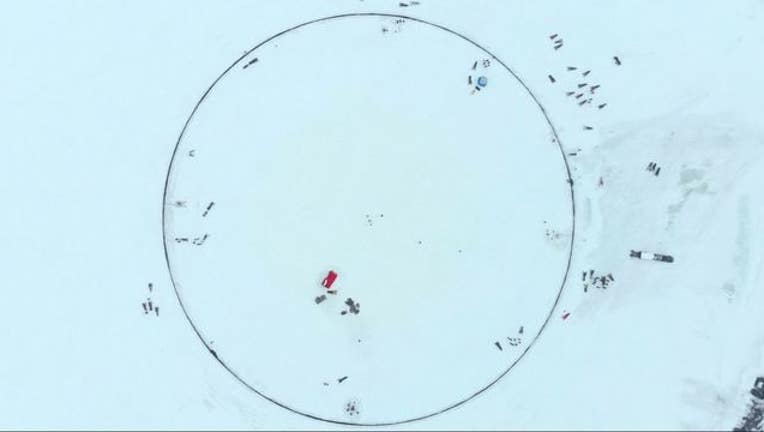 article
SINCLAIR, Maine (AP) - Residents in a Maine town believe they've created the world's largest ice carousel on a frozen lake.
About 100 volunteers cut a circle in the ice that's 427 feet (130 meters) in diameter, and they used four outboard boat motors to get it rotating on Saturday. It happened in Sinclair in northern Maine.
Mike Cyr, one of the organizers, announced, "we got 'er spinning!"
He says the ice carousel is big enough to break the world record held by a town in Finland. A surveying team confirmed the measurements on Saturday.
Volunteers used augurs to bore more than 1,300 holes, along with chain saws and other equipment, to cut the massive hole in lake ice that was 30 inches thick. They waited for warmer weather to get it spinning.