Lynx sign annual 'Dream Team,' five players with incredible stories of perseverance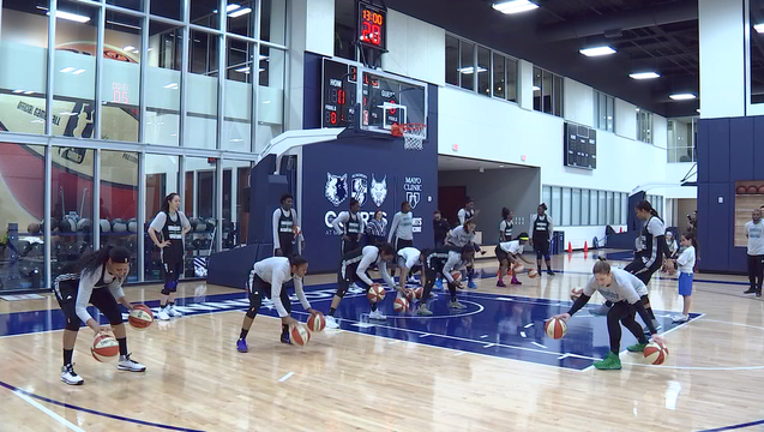 article
MINNEAPOLIS (KMSP) - The Lynx are one week into training camp and the vision of a championship season is already starting to take shape at Mayo Clinic Square.
This year's team is loaded with talent, but the Lynx signed five more players to the roster Sunday as part of the "Dream Team," a group of talented players who have been through many tests off the court.
"This is probably one of the best experiences of my life," Qyiam Meisdor said. "It is life changing."
The five one-day contract signees were selected from four Minnesota non-profits: American Cancer Society, HopeKids, Jewish Community Center of the greater St. Paul and Tubman/ Harriet Tubman-Safe Journey's Program.
The "Dream Team" is becoming a yearly tradition for the Lynx during training camp, and head coach Cheryl Reeve says this event is one she truly cherishes during the season.
"What we're doing is so much more than just putting a ball through a hoop," Reeve said. "We're impacting lives and this is a great testament to that."
Lessons were learned by the "Dream Team" when it comes to basketball, but the five new additions also taught this team a little something too.
"It's a special day for our players because as they go through training camp they might lose sight and think they're having a bad day, I can show them five people that on a daily basis experience hardships," Reeve said.  "It's a tremendous day to learn from each other."