Longtime Minnesota Rep. David Dill passes away at 60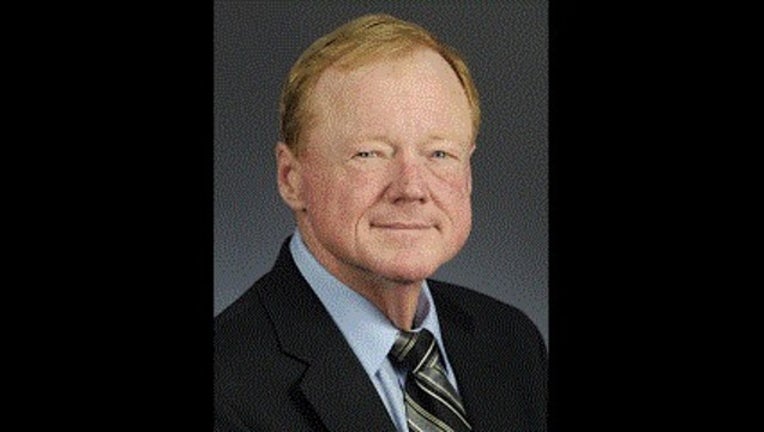 article
(KMSP) - Longtime Minnesota Rep. David Dill (DFL-Crane Lake) passed away on Saturday after a battle with cancer for the past year. He was 60 years old.
Dill has represented Koochiching, northern St. Louis, Lake and Cook counties since 2003 and served as city administrator of Orr for 12 years before his tenure in the state House of Representatives.
"I will miss him. At this difficult time, my thoughts and prayers are with his wife, Tucky, and son Drake," Gov. Dayton said in a statement.
Words of love
"David was deeply committed to Minnesota. As a legislator, he advocated tirelessly for the best interests of his district and the general welfare of our state. I will miss him. At this difficult time, my thoughts and prayers are with his wife Tucky and son Drake." – Gov. Mark Dayton
"Rep. David Dill was a strong advocate for what he believed in, and he always remembered who sent him to St. Paul.  He had a great sense of humor, and a great love for our state, and we will all miss him.  My thoughts and prayers are with his family." – Lt. Gov. Tina Smith
"We will really miss David Dill. There are few legislators who focused so intently on representing his constituents or who did so more effectively. He wore his success lightly and when he spoke, people listened because they knew he said what he really believed, he didn't play partisan games, and most often had common sense on his side. Most important, he cared deeply for his family and spoke often about them with pride and love." – House DFL Leader Paul Thissen
"The Minnesota DFL family is sad to hear of the passing of Rep. David Dill of Crane Lake. Rep. Dill was devoted to his constituents. While he faced serious health issues in the past few years, residents of the Arrowhead Region could always count on Rep. Dill to be their voice at the Capitol. An avid sportsman and small business owner, Rep. Dill understood what was truly important to the people he represented and he worked to provide opportunity and improve the quality of life in northeastern Minnesota. The DFL extends our sympathies to his wife, Tucky, and son, Drake, and want them to know we appreciate Rep. Dill's dedication to public service." – DFL Chairman Ken Martin
"David was a giant in Minnesota politics who left his mark through an unwavering commitment to our great outdoors" Klobuchar said. "Throughout his time working at the State Capitol, he was a tireless advocate for the people of his district and for the state of Minnesota. Those of us who were lucky enough to have worked with him are better for it. My thoughts and prayers are with his friends and family at this difficult time." – U.S. Sen. Amy Klobuchar