London police plead for calm after attack at mosque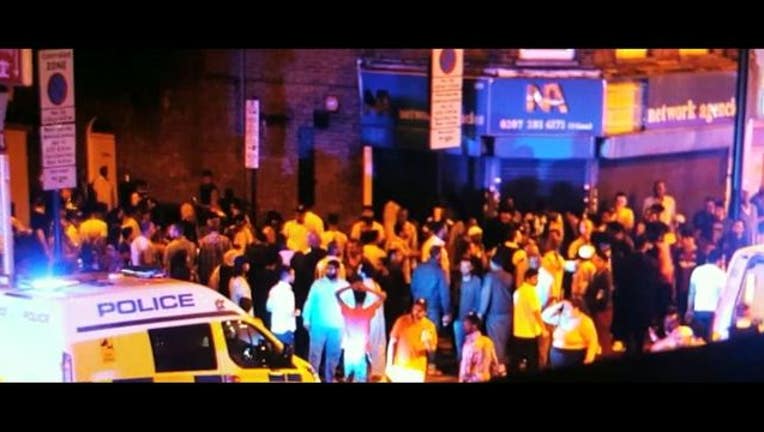 article
LONDON (AP) - London police, already stretched by a series of major incidents around the capital, are putting more officers on the street to reassure the public after a driver plowed into a crowd of people leaving a mosque early Monday. One man died at the scene and 10 people were injured.
Police say a suspect was arrested immediately after the attack, which is being treated as a terrorist incident.
"Extra officers are on duty in the area to help reassure the local community," Police Commissioner Cressida Dick said. "They will be there for as long as they are needed. Communities will see additional officers patrolling across the city and at Muslim places of worship."
Police said the 48-year-old man who was driving the van has been arrested and taken to a hospital as a precaution. He was arrested on suspicion of attempted murder. It was not immediately clear why no charge had been made in relation to the one death.
The attack will stretch the capacity of authorities in Britain, who have faced four attacks in recent months, together with a major fire that has killed dozens. London's Mayor Sadiq Mayor Khan, the first Muslim to serve in that position, urged the public to focus on shared values and urged the city to stand together in an unprecedented period in the capital's history.
"While this appears to be an attack on a particular community, like the terrible attacks in Manchester, Westminster and London Bridge it is also an assault on all our shared values of tolerance, freedom and respect," he said. "The situation is still unfolding and I urge all Londoners to remain calm and vigilant."
Eyewitnesses told British media that the van seemed to have veered and hit people intentionally. Sky News reported that the mosque's imam prevented the crowd from beating the attacker until police arrived.
Mohammed Shafiq of the Ramadhan Foundation, a Muslim organization, said that based on eyewitness reports, it seems to be a "deliberate attack against innocent Muslims."
The Finsbury Park mosque was associated with extremist ideology for several years after the 9/11 attacks in the United States, but was shut down and reorganized. It has not been associated with radical views for more than a decade.
It is located a short walk away from Emirates Stadium, home of the Arsenal football club in north London.
Prime Minister Theresa May said she would chair an emergency security Cabinet session later Monday. She said her thoughts were with the injured, their loved ones and emergency officials who responded to the incident.
Britain's terrorist alert has been set at "severe," meaning an attack is highly likely.
Earlier this month on London Bridge, attackers used a vehicle and then knives to kill eight people and wound many others on the bridge and in the nearby Borough Market area. Three Muslim extremists who carried out the attack were killed by police.
Manchester was also hit by a severe attack when a bomber killed more than 20 people at an Ariana Grande concert.