Suspect arrested in Jewish man's death at protests in Los Angeles suburb
LOS ANGELES - California authorities have arrested a man in connection with the death of Paul Kessler, a Jewish protester who fell and struck his head during demonstrations over the Israel-Hamas war.
The Ventura County Sheriff's Office said 50-year-old Loay Alnaji of Moorpark was arrested Thursday and will be booked into jail in the investigation of involuntary manslaughter — the unintentional killing of another person. The district attorney will decide whether there is enough evidence to bring a formal charge.
Kessler, 69, died early Nov. 6 at a hospital following a Nov. 5 confrontation with a pro-Palestinian demonstrator in Thousand Oaks, a suburb northwest of Los Angeles.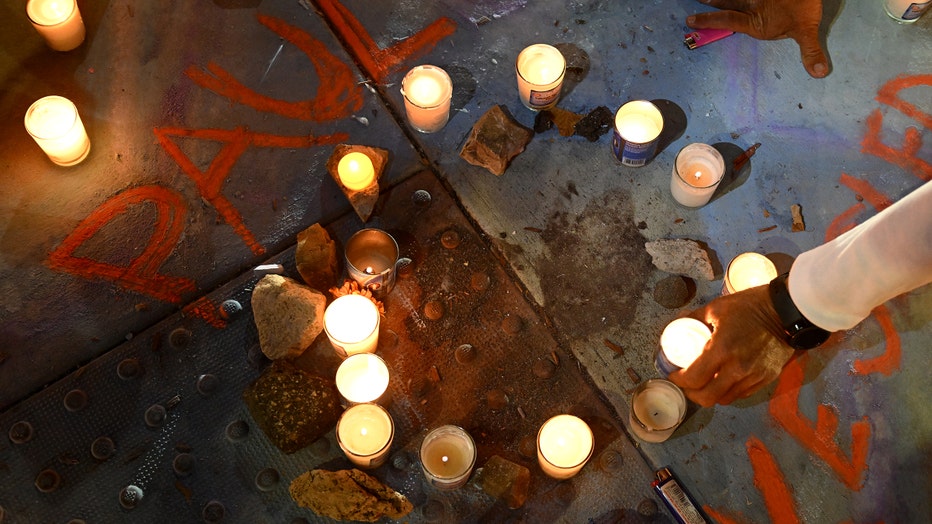 A blood stained sidewalk is surrounded by candles where Paul Kessler, a Jewish supporter, died after being struck by a Palestinian protestor at the corner of Westlake Blvd. and Thousand Oaks Blvd. in Thousand Oaks. (Wally Skalij/Los Angeles Times via
Sheriff Jim Fryhoff said subsequently that that deputies determined Kessler had fallen backward and struck his head on the ground.
The pro-Palestinian demonstrator stayed at the scene and told deputies he had called 911, Fryhoff said.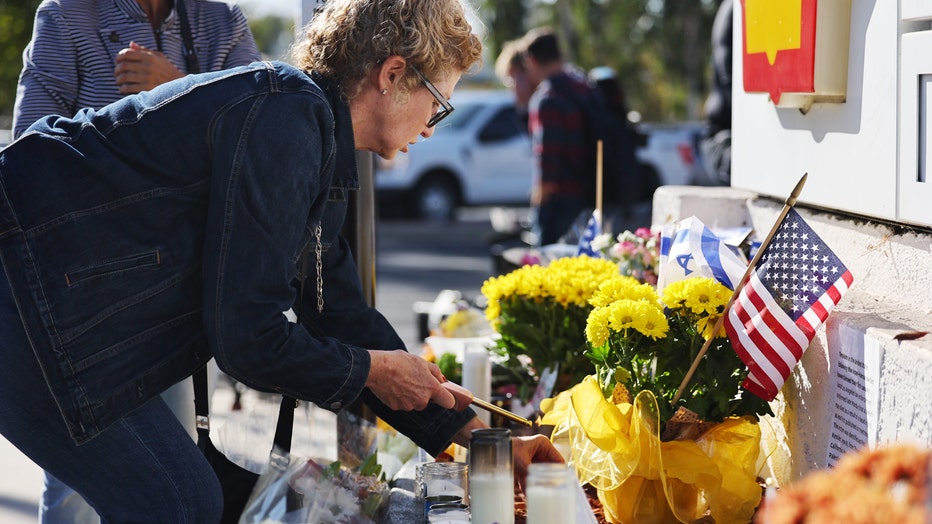 A person lights a candle at a makeshift memorial at the site of an altercation between 69-year-old Paul Kessler, who was Jewish, and pro-Palestinian protestor on November 7, 2023 in Thousand Oaks, California. Kessler died of a head injury after the c
Authorities did not say in a news release why an arrest was warranted. They are still seeking more video evidence in the case. In a news conference days after Kessler's death, Fryhoff said authorities briefly detained a 50-year-old man from Moorpark and searched his home, but he was then released.
READ MORE: 'March for Israel': Organizers declare it largest rally of Jewish people in modern history
Officials have said investigators were getting conflicting information from witnesses on both sides about what took place before Kessler fell. A short video clip has surfaced showing Kessler on the ground, but no video has been released showing the actual confrontation.
Kessler was among a group of pro-Israel demonstrators who showed up at the event that was advertised as a peaceful gathering to support Palestinians. About 75 people in total were there and patrols in the area reported seeing no indication of violence 15 minutes before the altercation, officials said.
Demonstrations have been widespread and tensions are escalating in the United States as the death toll rises in the Israel-Hamas war.