Massachusetts mother accused of killing 2 children, injuring infant, authorities say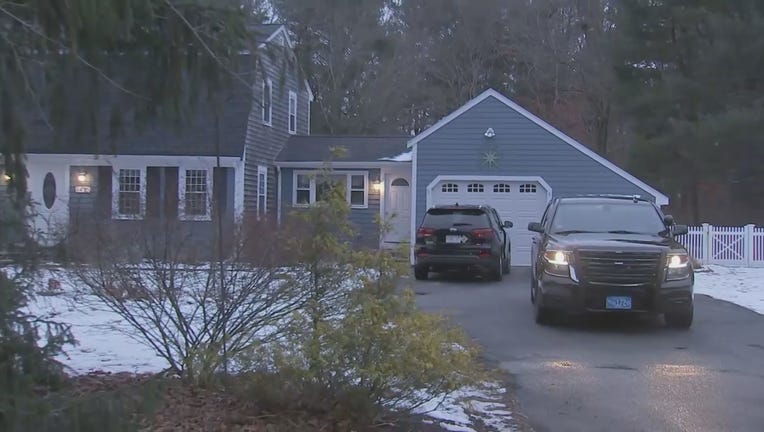 article
DUXBURY, Mass. - A 32-year-old mother in Massachusetts is expected to be charged in the killing of her two children and the injuring of her infant son, Plymouth District Attorney Timothy Cruz said Wednesday.
Authorities arrived at a house in Duxbury on Tuesday night after receiving reports that a woman jumped out of a window. They found her and the children unconscious with obvious signs of trauma. The mother, Lindsay Clancy, remains hospitalized and will be arraigned on homicide charges after she is released, Cruz said. It appears the children were strangled, he added.
The scene outside of the Duxbury, Massachusetts, home on Jan. 24, 2023. (Credit: WFXT) 
Late Wednesday, Cruz said on Twitter that an arrest warrant had been issued for Clancy for two counts of homicide and three each for strangulation and assault and battery with a deadly weapon for the deaths of her two children. Clancy is under policy custody.
"This is an unimaginable, senseless tragedy, and it is an ongoing investigation," Cruz said at a news conference Tuesday near the scene in Duxbury, a coastal town about 30 miles (48 kilometers) south of Boston.
RELATED: New 988 lifeline offers mental health support to those in crisis
Police and firefighters responded to the home just after getting a 911 call from a male resident who reported the woman jumped out the window, Cruz said. A 5-year-old girl, Dora Clancy, and her 3-year-old brother, Dawson Clancy, were pronounced dead at a hospital, he said. A 7-month-old boy was flown to a Boston hospital for treatment.
Lindsay Clancy is a labor and delivery nurse at Massachusetts General Hospital, according to The Boston Globe.
"We are shocked and saddened to learn of this unthinkable tragedy," the hospital said in a statement provided by Michael Morrison, the senior director of external communications. "We extend our deepest sympathies to all those affected by these devastating events."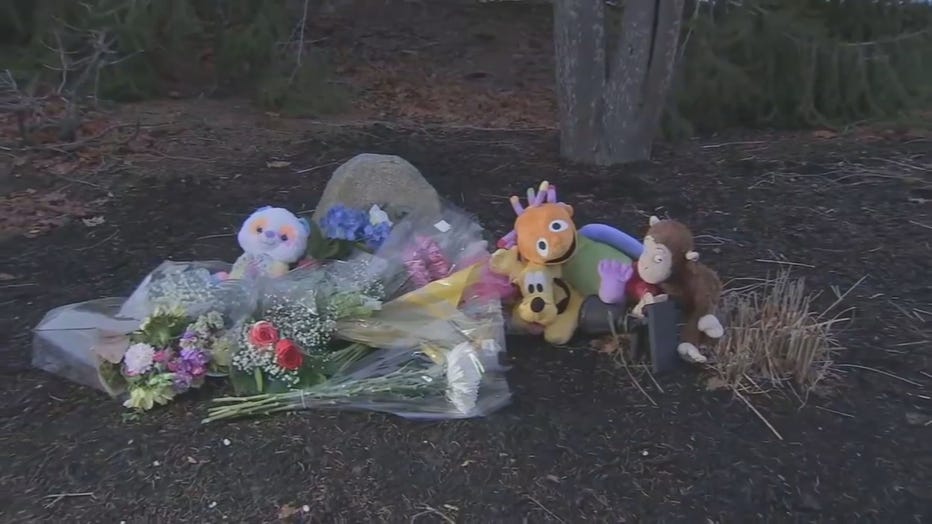 The scene outside of the Duxbury, Massachusetts, home. (Credit: WFXT) 
In Duxbury, the Rev. Bill Ferguson from the Pilgrim Church told Boston 25 television station that eight churches had opened their doors to offer support to those in the community who need it. He said the tragedy was "hitting hard," especially for those who are parents of young children.
RELATED: 8 dead in Utah murder-suicide after wife sought divorce
If you or a loved one is feeling distressed, call the National Suicide Prevention Lifeline. The crisis center provides free and confidential emotional support 24 hours a day, 7 days a week to civilians and veterans. Call the National Suicide Prevention Lifeline at 1-800-273-8255. Or text HOME to 741-741 (Crisis Text Line).

CLICK HERE https://afsp.org/risk-factors-and-warning-signs for the warning signs and risk factors of suicide. Call 1-800-273-TALK for free and confidential emotional support.