Latest Minneapolis plan to combat murders, robberies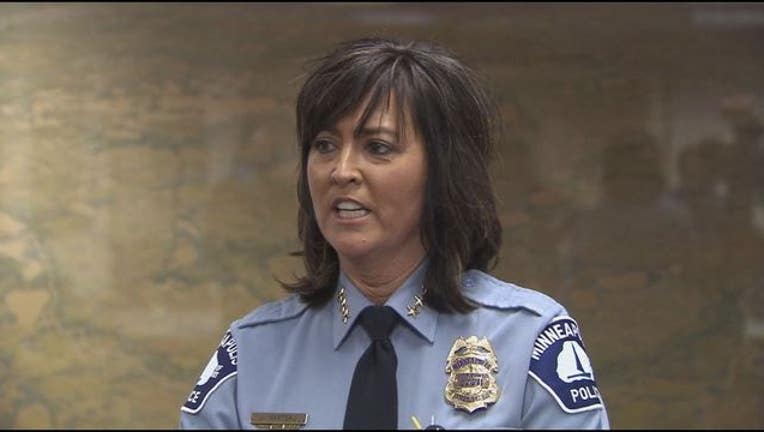 article
MINNEAPOLIS (KMSP) - Minneapolis Police Chief Janee Harteau, Mayor Betsy Hodges, City Council President Barb Johnson and Hennepin County Attorney Mike Freeman gathered Friday morning to outline what they call "new focused interventions" to address violent crime in Minneapolis. The new strategy has two components:
1. The establishment of a Violent Crimes Investigation Team within the Minneapolis Police Department. This task force will "pool investigators from various units to focus on investigating violent crimes, and in particular on investigating offenders responsible for or connected to multiple incidents of violent crime."
2. The designation of a "seasoned prosecutor" in the Hennepin County attorney's office to prosecute those violent crimes, particularly offenders responsible for multiple violent crimes.
So far this year there have been 39 murders in Minneapolis, well ahead of last year's pace. Last month, 5 people were shot and killed during a 6-day period. The shootings were not concentrated in any one area of the city, and in many cases police say the victims and suspects knew each other.
But the fact that the shootings were not random has done little to calm the fears of people who live in those neighborhoods. In the 5th precinct, extra patrols took to the streets to reassure residents the city is safe. Following that shooting spree, Chief Harteau blamed much of the problem on the number of deadly weapons on the streets.
"These cases aren't necessarily related, but the common denominator, as I've said before, is gun violence," Chief Harteau said in October. "Gun violence is taking over the streets."
In addition to the spike in gun violence, Minneapolis police have also been dealing with a string of robberies near Uptown. 
READ THIS NEXT – 3 pharmacies robbed in 35 minutes