Lake Hallie, Wis. police warn residents of potential dog poisonings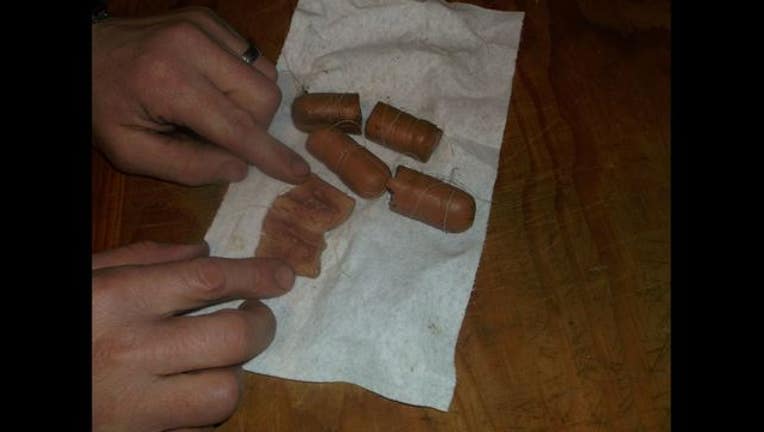 article
LAKE HALLIE, Wis. (KMSP) - The Lake Hallie Police Department is seeking the public's help after receiving numerous calls about suspicious hot dogs being placed in people's yards.
Callers reported someone putting "an unknown substance inside cut-up hot dogs and then wrapping them in floss. The hot dogs have been thrown in people's yards where dogs then eat them and become sick," according to a police Facebook post.
If you have any information, please contact with Police Department. You may remain anonymous. If you happen to see more of this type of activity, please DO NOT let your animals ingest it and report it immediately.