Lady Gaga announces concert at Xcel Energy Center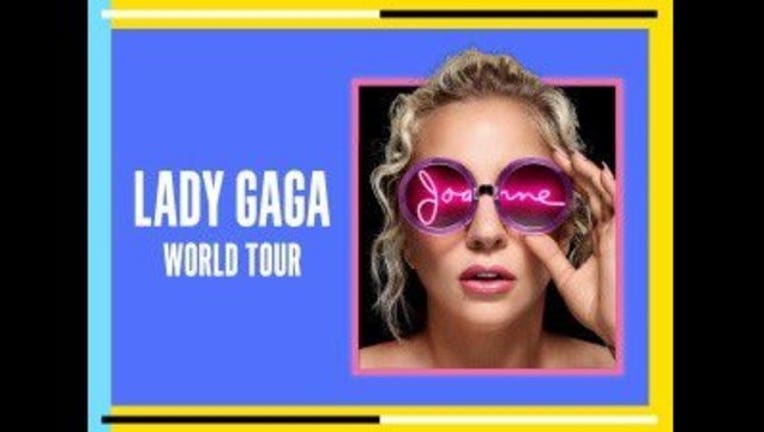 article
ST. PAUL, Minn. (KMSP) - Fresh off her Super Bowl LI halftime show performance, Lady Gaga has announced a world tour that includes a concert at Xcel Energy Center in St. Paul, Minnesota on Aug. 21, 2017.
Tickets go on sale Monday, Feb. 13, with a pre-sale for Citi credit card holders starting Wednesday, Feb. 8.  Ticket prices for the Xcel show are set at $47.50, $87.50, $137.50 and $252.50. There will be a ticket limit of 8 tickets per transaction for all first day sales
Tickets are available at the Xcel Energy Center Box Office, by calling 800-745-3000, online at ticketmaster.com or at livenation.com.
Lady Gaga's Joanne World Tour kicks off on Aug. 1 in Vancouver.  Joanne is Lady Gaga's 5th studio album. It debuted at No. 1 on the Billboard Top 200, marking her 4th consecutive No. 1 album.
Beat the bots
Hopefully a recent change in law will help actual Lady Gaga fans beat get the tickets they want. Sen. Amy Klobuchar's Better Online Ticket Sales (BOTS) Act of 2016 bans  the use of ticket bots and other online measures that deliberately deceive security protocols designed to limit or restrict online ticket purchase for fans.
BOTS Act of 2016
(Sec. 2) This bill prohibits the circumvention of a security measure, access control system, or other technological measure on an Internet website or online service of a ticket issuer that is used to enforce posted event ticket purchasing limits or to maintain the integrity of posted online ticket purchasing order rules for a public event with an attendance capacity exceeding 200 persons.
The bill also prohibits the sale of or offers to sell an event ticket in interstate commerce obtained through such a circumvention violation if the seller participated in, had the ability to control, or should have known about the violation.
It shall not be unlawful, however, to create or use software or systems to: (1) investigate, or further the enforcement or defense of, alleged violations; or (2) identify and analyze flaws and vulnerabilities of security measures to advance the state of knowledge in the field of computer system security or to assist in the development of computer security products.
Violations shall be treated as unfair or deceptive acts or practices under the Federal Trade Commission Act.
The bill provides authority to the Federal Trade Commission and states to enforce against such violations.