Labor Day heat could produce new record high before mid-week cool down
(FOX 9) - Following a weekend of above-average warm weather, temperatures this Labor Day could potentially reach new records.
Both Monday and Tuesday will produce muggy heat, with highs well into the 90s and edging close to 100 degrees.
As a result, it could be one of the hottest Labor Days on record in the Twin Cities.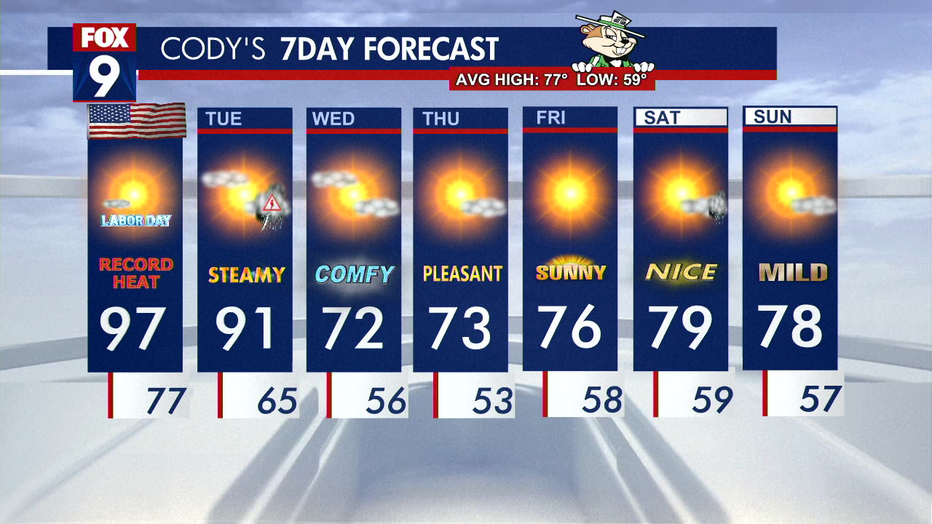 This week's seven-day forecast
Cloud cover will increase throughout Tuesday, but dew points rising will make it feel close to the same as Monday. 
Tuesday night could bring chances of isolated showers throughout the state, before a northerly flow kicks in.
A cold front pushing eastward will drop temperatures on Wednesday into a far more comfortable range and feeling more like September, with highs in the low-70s.