Kyle Chrisley arrested in Tennessee months after father, stepmom head to prison
SMYRNA, Tenn. - Less than two months after "Chrisley Knows Best" stars Todd and Julie Chrisley reported to prison, the family is dealing with more trouble with the law.
Court documents show Kyle Chrisley, the 32-year-old formerly-estranged son of Todd Chrisley, was arrested in Smyrna, Tennessee Monday and charged with aggravated assault.
A spokesperson for the Smyrna Police Department told People that Kyle Chrisley got into a "physical altercation" with a supervisor at the truck rental business he works at. During that fight, officials say the reality star brandished a "fixed blade."
Kyle turned himself in to the police on Tuesday and was released on a $3,000 bond.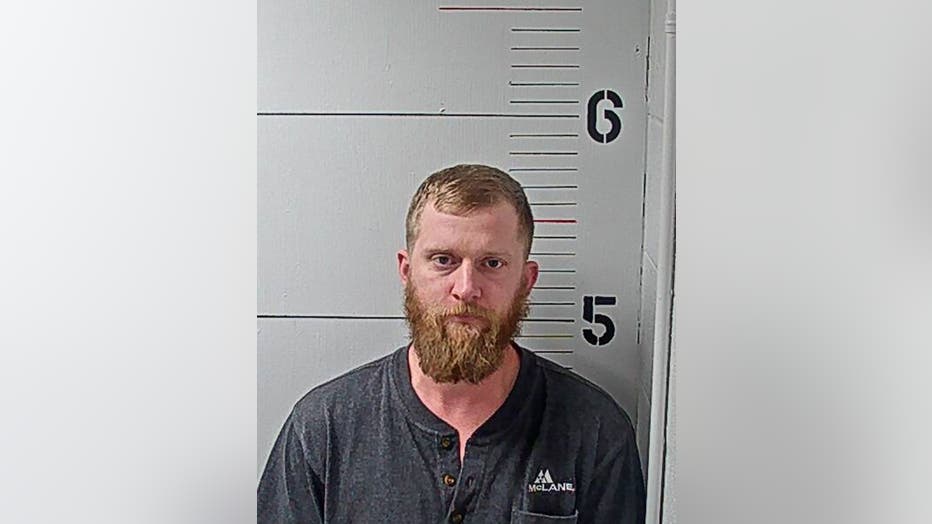 Kyle Chrisley is seen in a police booking photo at the Rutherford County Adult Detention Center after his arrest by the Smyrna, Tennessee Police Department on charges for aggravated assault on March 14, 2023 in Murfreesboro, Tennessee. (Photo by Ruth
According to officials, he is due back in court on March 20.
DOCUMENTS GIVE DETAILS ABOUT TODD CHRISLEY'S TIME IN PRISON
Kyle's arrest comes in the same year that his father Todd and stepmother Julie surrendered to separate federal prisons in Florida and Kentucky respectively on charges of tax evasion and defrauding community banks out of more than $30 million in fraudulent loans. 
Prosecutors said the couple neglected their responsibility to repay the loans when Todd Chrisley declared bankruptcy. While in bankruptcy, they started their reality show and "flaunted their wealth and lifestyle to the American public," prosecutors wrote, and then hid the millions they made from the show from the IRS. Julie Chrisley was also convicted of wire fraud and obstruction of justice.
Last year, an Atlanta U.S. District Court judge sentenced Todd Chrisley to 12 years in prison and Julie Chrisley to seven years. Each is to serve three years of supervised release afterward and pay restitution.
Court records showed a judge denied the "Chrisley Knows Best" couple's appeal to get bail. The court also denied their request to postpone their surrender date for three more weeks.
Before reporting to prison, Todd Chrisley shared a now-removed Instagram post of a performance of a religious song, writing the caption "HE is always on time… #fightthegoodfight."
'I'M CLOSER TO GOD THAN I'VE EVER BEEN': TODD, JULIE CHRISLEY EXPLAIN THEIR RELIANCE ON PRAYER IN PODCAST 
The Chrisleys gained fame with their show "Chrisley Knows Best," which followed their tight-knit family on the USA Network. The couple spent millions on designer brand clothes, luxury cars and real estate, including two mansions in Nashville, Tennessee, reportedly worth about $9 million. 
In addition to prison time, the couple has been ordered to immediately pay more than $17 million in restitution to the banks they swindled millions from, according to judgment documents.
Peter Tarantino, an accountant hired by the couple, was found guilty of defrauding the United States and willfully filing false tax returns. He will serve three years in prison.
The Associated Press contributed to this report.