Klobuchar legislation included in signed CURES Act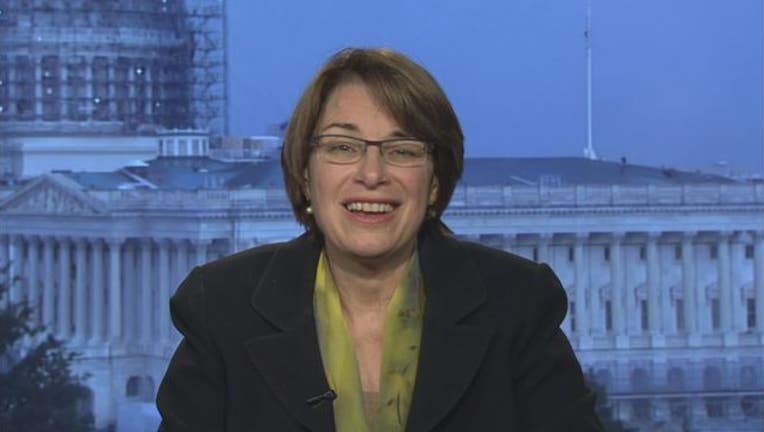 article
(KMSP) - The signing of the 21st Century CURES Act brings legislation backed by Minnesota Senator Amy Klobuchar to life.
The CURES Act will bring $1 billion of funding over two years toward prescription drug abuse treatment and prevention detailed in Klobuchar's Comprehensive Addiction and Recovery Act (CARA), which was signed into law earlier this year.
Also included in the CURES Act was the Anna Westin Act, named in honor of a young woman from Chaska, who died from anorexia. Klobuchar's legislation focuses on increasing training and education on eating disorders and creating more equal insurance coverage for residential treatment.
Anna Westin's mother, Kitty, attended the signing ceremony with Klobuchar on Tuesday.
"With the stroke of a pen, this law will help us ensure treatment for addiction is attainable, mental health care is accessible, and cures for diseases are within reach," said Klobuchar. "The 21st Century CURES Act contains much-needed funding to treat and prevent opioid addiction, an epidemic across the nation, as well as funding for research to find cures for Alzheimer's, cancer and other diseases. It also includes the Anna Westin Act, my bill to help the millions of Americans suffering from eating disorders get the help they need. Anna's mom, Kitty, lives in Minnesota and has been a national leader in the effort to combat eating disorders. I was so happy that Kitty was able to be at the signing ceremony today."
Vice President Joe Biden's Cancer Moonshot Initiative will also receive funding from the CURES Act.