Klobuchar campaign raises over $1 million since announcement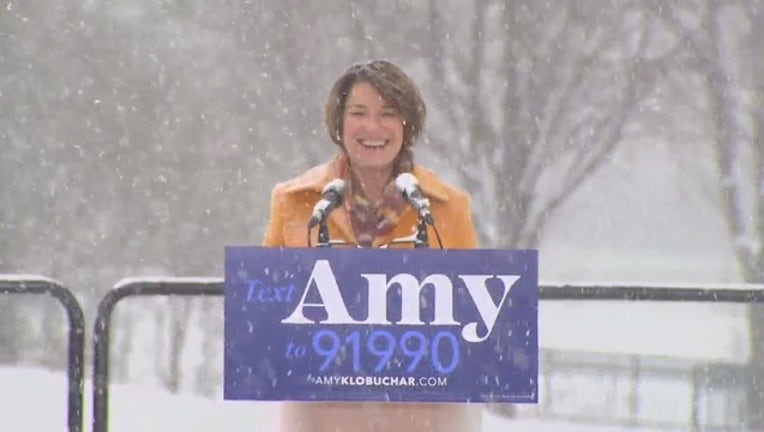 (FOX 9) - Amy Klobuchar's presidential campaign has raised more than $1 million, according to a release.
The Amy for America presidential campaign announced that they raised over $1 million in the 48 hours following Senator Klobuchar's announcement in Minneapolis.
Klobuchar made the announcement to a crowd of supporters Sunday at Boom Island Park.
"We are tired of the shutdowns and the showdowns, the gridlock and the grandstanding," she told the crowd. "Today on this snowy day, on this island, we say enough is enough."