Juvenile in cement truck leads police on chase in Dodge County, Minn.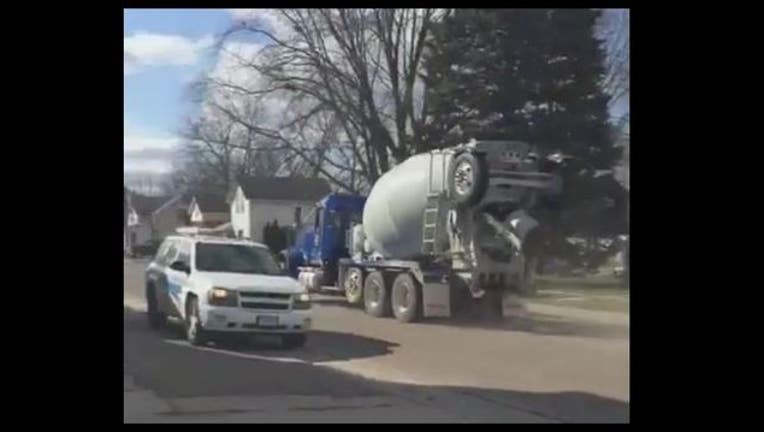 DODGE COUNTY, Minn. (KMSP) - A juvenile driving a cement truck led police on a chase for nearly an hour on Sunday afternoon in Dodge County, Minn.
In a video provided by Dustin Johnson to Fox 9, a tire was seen missing from the cement truck as the minor drove it down the street. Johnson estimates the driver to have been around 11 years old, but police have not yet confirmed age.
According to KIMT, the chase began on Highway 14 near Kasson and extended to several county roads. Law enforcement vehicles were photographed showing damage following the chase.
Dodge County Sheriff's Office will be providing a press release with more information, a spokesperson said.