'Joe Exotic' wants to run for president in 2024. Yes, he's still in prison.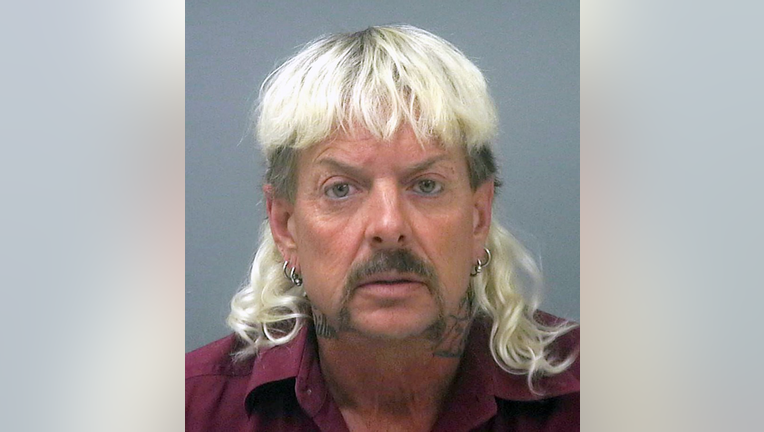 article
Joseph Allen Maldonado-Passage, also known as "Joe Exotic" and "The Tiger King," has announced his desire to run for president in 2024, according to a campaign website.
And yes, the former zookeeper is still incarcerated in federal prison.
"Yes, I know I am in Federal Prison and you might think this is a joke but it's not," the website reads. "It is my Constitutional right to do this even from here."
RELATED: Florida sheriff's office says 'Tiger King' star Carole Baskin's husband 'still missing,' despite her claims
The campaign letter details tidbits about  Maldonado's personal life and his criminal history. He said he wants to take aim at the country's justice system.
"I have been put here only because of the corruption in the Department of Justice, three felons that were told how to lie under oath to further this agenda," the letter reads.
"I am here because I have a world platform to make these politicians listen to your and my concerns and give us some answers for once because all they do is lie to all of us, take our hard earned money calling it taxes, and give it away to foreign countries without them giving us anything back," the letter later continued.
Maldonado-Passage was convicted in a case involving animal welfare activist Carole Baskin. The former zookeeper was accused of trying to hire two different men to kill Baskin.
RELATED: 'Tiger King' Joe Exotic resentenced to 21 years for murder-for-hire plot
Both were featured in Netflix's "Tiger King: Murder, Mayhem and Madness."
Maldonado-Passage, who maintains his innocence, also was convicted of killing five tigers, selling tiger cubs and falsifying wildlife records.
"The only thing I did was put five very old, crippled tigers to sleep in the most humane way possible and it was approved by my USDA Inspector, so it's time to get over it," his campaign letter later continued.
He was sentenced to  21 years in prison, reducing his punishment by just a year despite pleas from the former zookeeper for leniency as he begins treatment for early-stage cancer.
Maldonado-Passage also took aim at Baskin in the letter.
"Carole has killed over 226 big cats and most of you eat some kind of animal everyday, so it's time to move past this issue," it read.
RELATED: 'Tiger King' star Doc Antle charged with money laundering
The campaign website said it paid for by the Joseph Maldonado to Free America Committee. It also have a Libertarian Party logo at the bottom.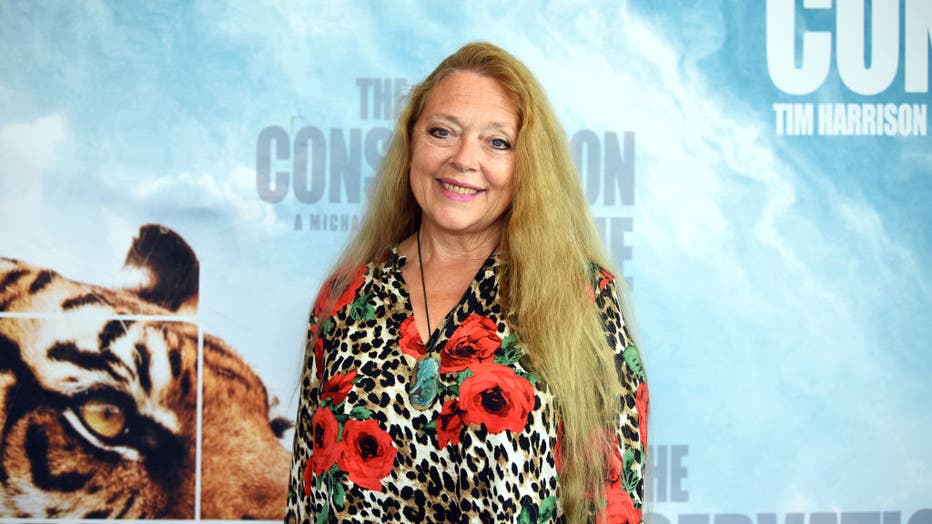 Carole Baskin attends the Los Angeles theatrical premiere of "The Conservation Game" on August 28, 2021 in Santa Monica, California. (Photo by Araya Doheny/Getty Images for NightFly Entertainment, Ltd.)
Known for his blonde mullet and expletive-laden rants on YouTube, Maldonado-Passage appeared on John Oliver's "Last Week Tonight" when he was a 2016 write-in candidate for president.
The next year, he announced his candidacy as a Libertarian candidate for Oklahoma governor, ultimately finishing third in a three-way primary. During the campaign, his 23-year-old husband, Travis Maldonado, died after authorities say he accidentally fatally shot himself in the head. Garvin County Sheriff Larry Rhodes said at the time that witnesses reported Maldonado put a loaded firearm to his head and pulled the trigger to prove the weapon would not fire with the magazine removed.
This story was reported from Los Angeles. The Associated Press contributed.