Jackson, Mississippi, preparing to go without water periodically for up to 10 years as crisis continues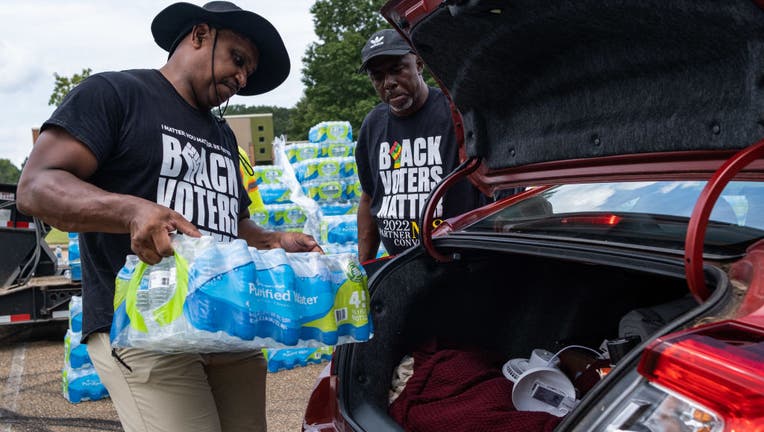 article
JACKSON, Miss. - Organizations in Jackson, Mississippi, are asking for help from other states as the water crisis dries up resources.
It's been over five months since the Pearl River crested and Jackson, Mississippi's water system failed. Now, crews are working to replace the pipe system, but families and businesses are prepared to go without water periodically, for up to 10 years.
Cities across the country are replacing fragile water pipe systems. Besides Jackson, there's Flint, Michigan, Baltimore, Maryland, and Houston, Texas. 
The systems are replaced section-by-section after failure. But, these years-long projects can cause water main breaks.
JACKSON, MISSISSIPPI, RESIDENTS FILE LAWSUIT OVER WATER CRISIS
Kenneth Wayne Jones serves as Hinds County Administrator, which includes Jackson. He said their water crisis was decades in the making and the situation will get worse before things become better.
"Every move you make to try to alleviate this problem causes pressure to go in another direction. And, when it gets to one direction, there are old pipes, or, the water main breaks. And, when the water mains start to break, it shifts pressure everywhere. It's especially hard on our businesses," Jones said. 
Jones said Jackson's longstanding water issue has caused years of economic decline.
Jackson has seen more than 10% of its residents leave in the past decade. 
Our research shows over 6,000 out of nearly 9,000 businesses have left the city in that same time period. 
Fredick Womack runs Operation Good. He said as national attention has shifted to other cities or issues, local organizations are feeling the strain and aren't sure if their resources can sustain five to ten more years of water outages. 
JACKSON, MISSISSIPPI, WATER CRISIS IMPACTS BUSINESSES
"People rely very heavily on organizations like ours, Operation Good, to provide them with water and basic necessities, because when the water goes out, people can not even take showers, baths, utilize toilets" Womack said. 
HOUSTON'S BOIL NOTICE HIGHLIGHTS BIGGER ISSUE: AGING US WATER INFRASTRUCTURE NEEDS REPAIR
People in Jackson are asking for more help from other states.
"Send drinking water. Continue to send drinking water. You can send it to the city or county. There are so many areas where we need those resources for these people. It's an ongoing process," Jones said.
CLICK HERE TO GET THE FOX NEWS APP
It's likely more cities may need help also, because the American Society of Civil Engineers grades the United States a "C-" overall in drinking water systems, saying many are due for repair or replacement. This could mean seeing a greater strain on resources nationwide. 
Read more of this story from FOX News.