Iowa High School football game ends with final score of 99-81 Friday night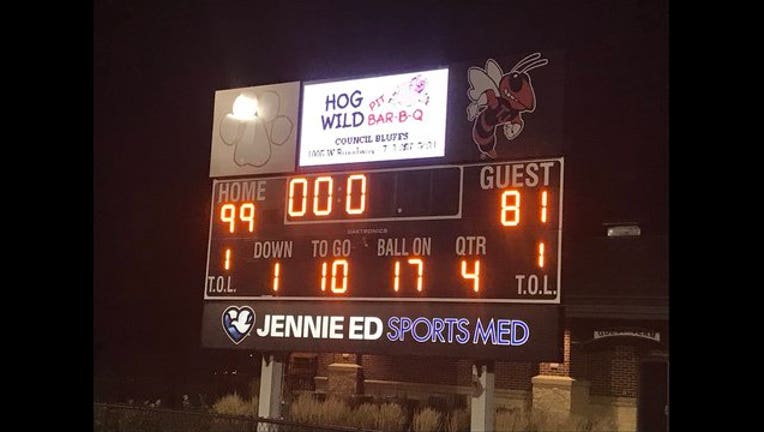 article
COUNCIL BLUFFS, Iowa (AP) - Council Bluffs Jefferson beat Sioux City North 99-81 on Friday night in the highest-scoring game in the history of Iowa high school football.
Council Bluffs led 57-21 at halftime. North rallied to score 60 points in the second half but still managed to lose by 18, according to an unofficial box score provided to The Associated Press by Sioux City coach Brant Anderson.
Jefferson put up 99 points on the strength of a rushing attack that put up a staggering 749 yards on 67 carries. Cameron Baker had 358 yards and eight touchdowns. Jermaine Green added 209 yards and two touchdowns.
Sioux City North QB Matt Hagan threw for 310 yards and nine touchdowns in the losing effort. 
Neither team punted.