Illegal African cat high on cocaine rescued in Cincinnati neighborhood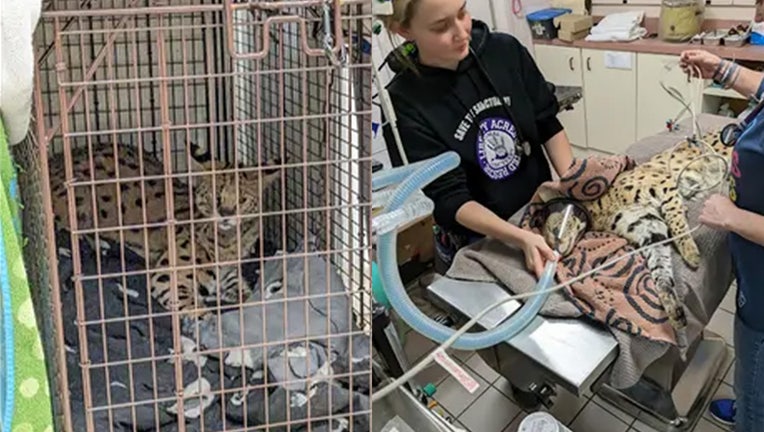 article
OAKLEY, Ohio - Move over, 'Cocaine Bear.' There's a new intoxicated animal in town.
Hamilton County, Ohio, dog wardens responded on Jan. 28 to reports of a "leopard" being spotted in a tree in Oakley, a Cincinnati neighborhood. 
When they arrived on the scene, crews retrieved an exotic cat – now named Amiry – from the tree and brought it to Cincinnati Animal CARE. 
Their initial thought was the cat was a hybrid F1 Savannah, which is legal to own in Ohio. However, after assistance from a big cat expert, officials said they were pretty certain Amiry was a serval, which is illegal. 
A medical team examined Amiry, took a sample for a DNA test and tested him for narcotics. 
Ray Anderson, a spokesman for Cincinnati Animal CARE, told FOX Weather that the lab results recently released show Amiry tested positive for exposure to cocaine. The DNA test also concluded he was indeed a serval. 
"Our facility is not equipped to house wildlife, and he was safely transported to the Cincinnati Zoo," Anderson said.
Amiry's owner was cooperative with the investigation, Anderson adds, and Hamilton County dog wardens are not pursuing charges at this time. The case still remains open, and the Ohio Department of Agriculture is investigating as well.