Hundreds take to Capitol to demand Trump tax returns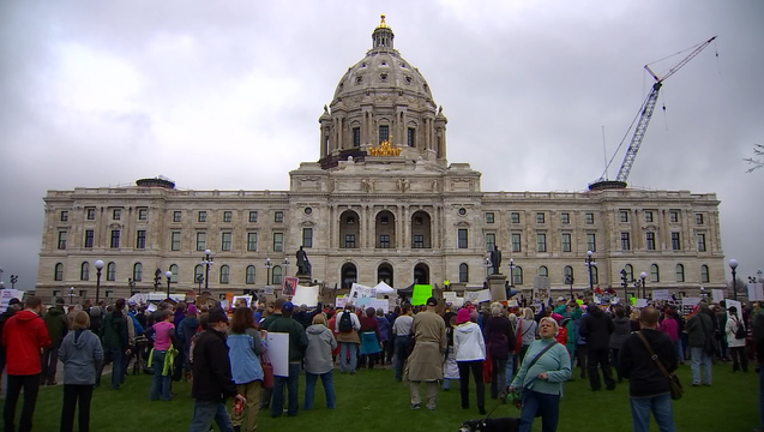 article
ST. PAUL, Minn. (KMSP) - Hundreds of people took to the state capitol in St. Paul on Tax Day, April 15, demanding that President Trump release his tax returns.
The event was one of several planned throughout the country, with organizers arguing that wealth disparities in the U.S. must be addressed.
Among those who spoke at the event was gubernatorial candidate and state auditor Rebecca Otto.