Hourly workers rally on Black Friday for $15 minimum wage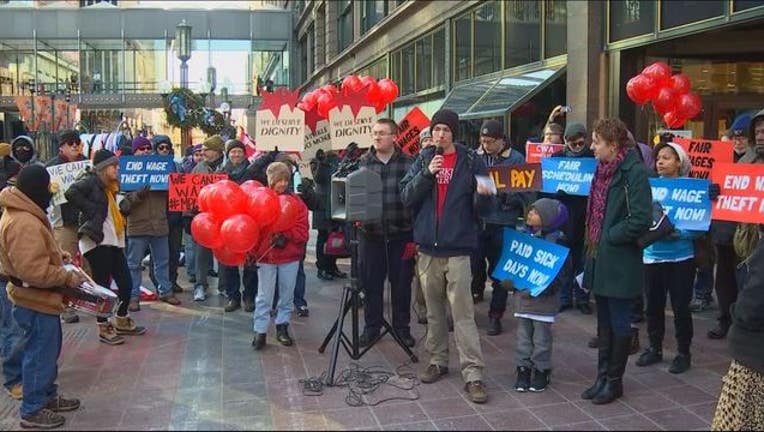 article
MINNEAPOLIS (KMSP) - While millions hit the stores to shop on Black Friday, hundreds of holiday workers, including many in the retail sector, rallied in downtown Minneapolis to call for a better workplace environment.
The workers, who were organizing with Working America-Minnesota and several other groups, want the minimum wage raised to $15 an hour, as well as fair scheduling and paid sick days.
Opponents say those demands would stifle economic growth and lead to fewer jobs.