Hillary Clinton announces Dec. 15 campaign stop in Minnesota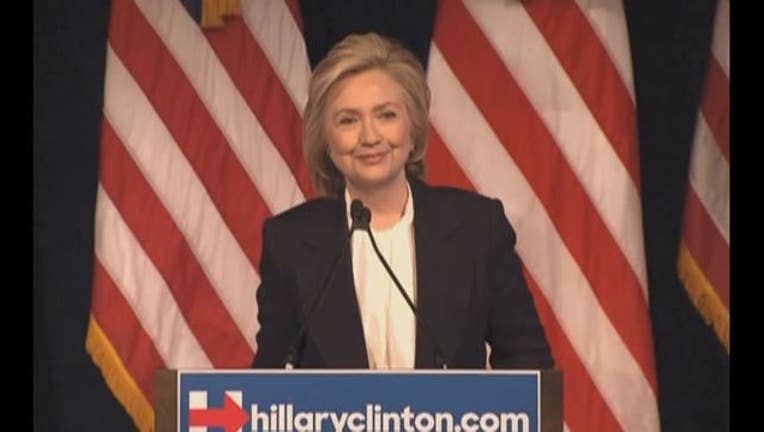 article
ST. PAUL, Minn. (AP) -- Democratic presidential candidate Hillary Clinton is planning a mid-December campaign stop in Minnesota.
 
The former secretary of state's campaign announced Wednesday that Clinton will hold a "grassroots organizing" event on Dec. 15 in Minneapolis, with further details to come. She'll be seeking volunteers and support ahead of Minnesota's March 1 precinct caucuses, which are being held a month after Iowa kicks off the nominating process.
 
Clinton last appeared in Minnesota in August for a speech to the Democratic National Committee.
 
She's not the only White House hopeful visiting the state next month. Republican candidate Jeb Bush is due in town next week for a fundraiser.