Happy 95th birthday, Sid Hartman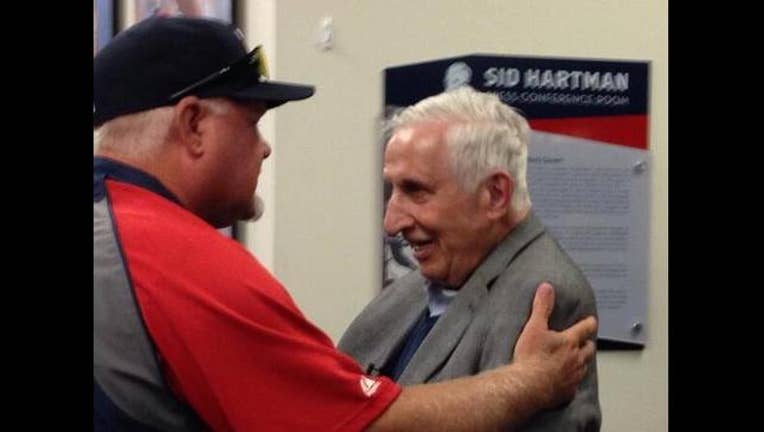 article
Today marks the 95th birthday of Minnesota's most legendary sports journalist.
In 1947, Hartman became acting general manager of the Minneapolis Lakers, and in that role he helped build the NBA's first dynasty.
Hartman was in his late 20s at the time and already working for the Star Tribune, where he celebrated his 70th anniversary as an employee in November.
Suffice it to say Sid has had and continues to have an unbelievable career.
Twitter is full of happy birthday wishes for Sid this morning: