Gophers Volleyball advances to Final Four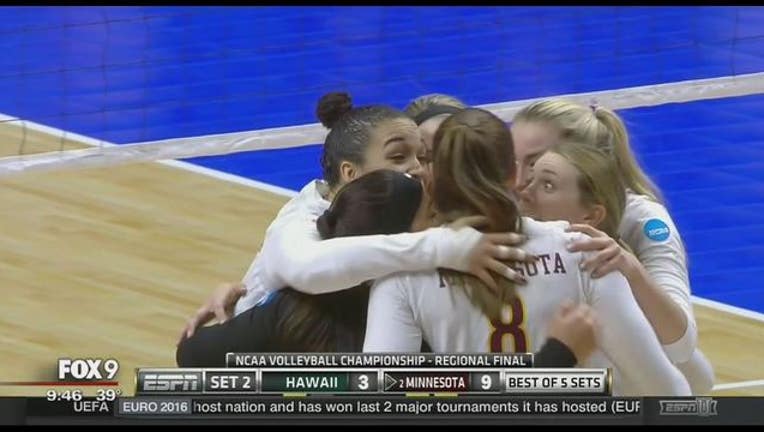 article
DES MOINES, Iowa (KMSP) - The Gophers volleyball team beat Hawaii Saturday 3-1 to advance to the Final Four in Omaha, Nebraska December 17-19. Gophers are the No. 2 overall seed.
Senior hitter Daly Santana had 26 kills. Santana was also named the MVP of the region.
Hawaii went into Saturday night's game with a 24-match win streak after knocking out the defending national champions, Penn State.  
Minnesota swept Illinois Friday night.
This is the Gophers first semifinal appearance since 2009.