Florida good Samaritan springs to action, pulls woman from car submerged in pool: 'She was pretty shocked'
A Florida woman is shaken up but uninjured after crashing her car into a swimming pool before being pulled to safety by a good Samaritan.
Police in Fort Lauderdale say a woman crashed through a wooden fence and drove her silver sedan into a swimming pool where the car became fully submerged in the water on Tuesday afternoon, WSVN-TV reported.
T.J. Yarborough, who was nearby when the accident occurred, reportedly sprang to action and helped rescue the driver from the submerged car.
"I'm just going home to eat my lunch, that car came crashing into the pool," Yarborough told WSVN-TV.
POLICE SAY 'GOOD SAMARITAN' PREVENTED FURTHER LOSS OF LIFE IN INDIANA MALL SHOOTING: 'TACTICALLY SOUND'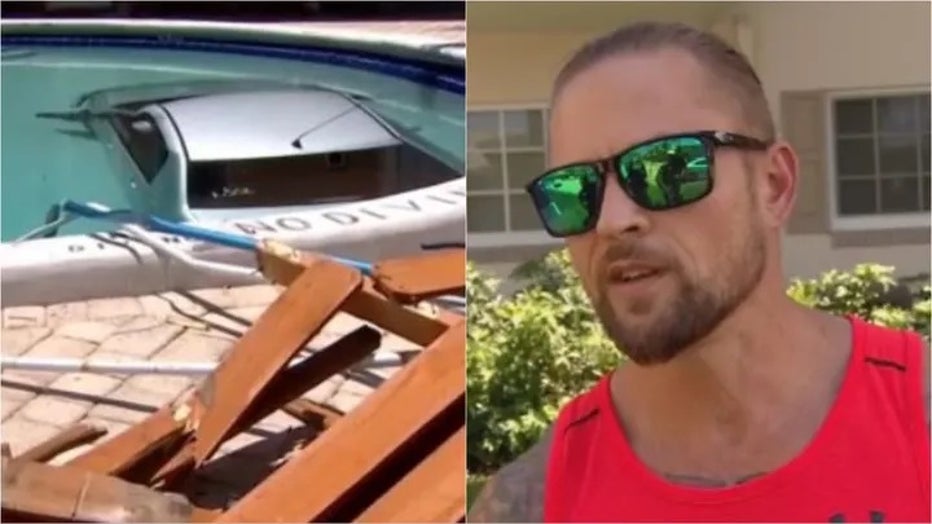 Submerged sedan in Fort Lauderdale pool and T.J. Yarborough (WSVN-TV)
"She was pretty shocked, she's a young girl and I can imagine how shook she was, she was gathering her phone in her purse but the water was coming up," Yarborough explained. 
"I couldn't get the door open but the window, the electric still works on the window, so the window still went down. She started climbing through the window and I just grabbed her and put her to the side."
GOOD SAMARITAN FOLLOWS SUSPECT IN WOMAN'S BRUTAL ATTACK UNTIL COPS ARRIVE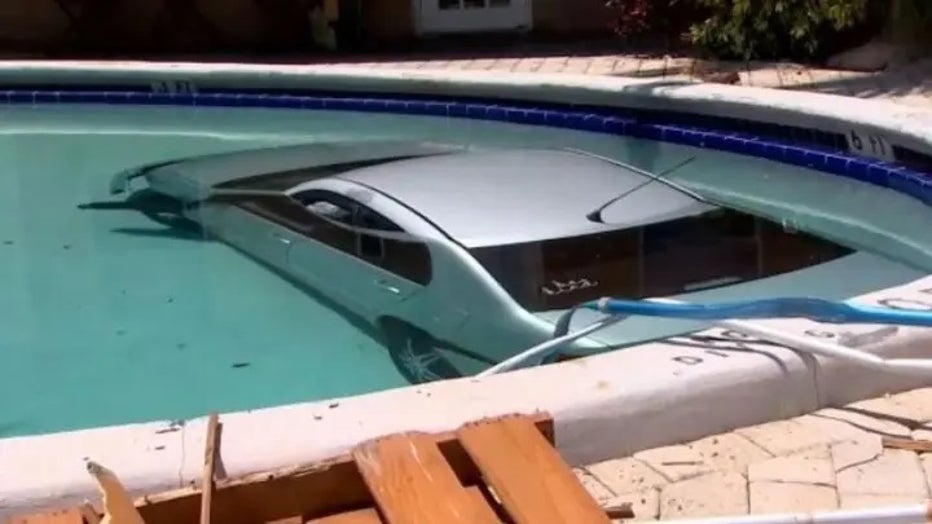 No one was injured when a driver crashed her sedan into a Fort Lauderdale pool. (WSVN-TV)
Camera crews were present when authorities lifted the sedan from the pool with a crane and water could be seen pouring out from the car as it was hauled away.  
Law enforcement authorities confirmed that there were no injuries as a result of the crash and residents say they are glad that the many children who use the pool were not present at the time.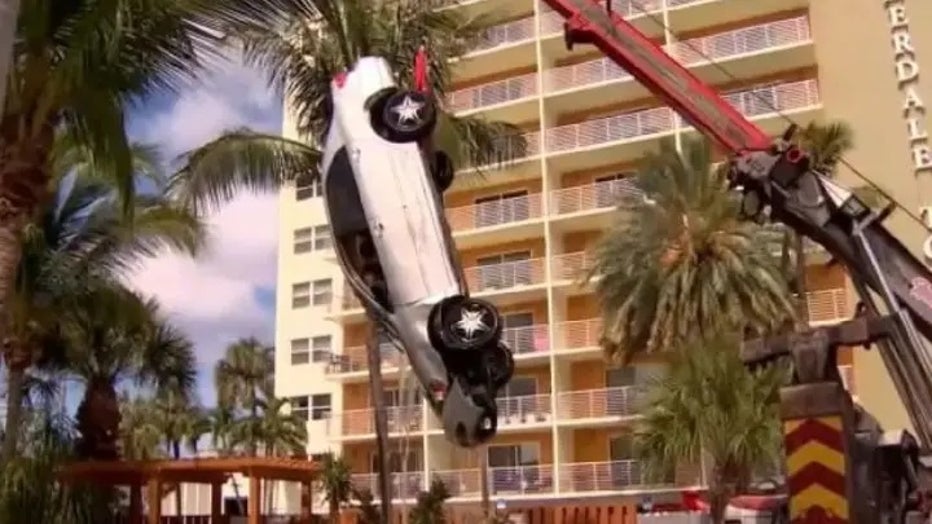 Sedan being pulled from Fort Lauderdale pool. (WSVN-TV)
"She is good, she is safe, she is just a little shook up," said Yarborough.