Girl burned, scarred by cell phone case, says mom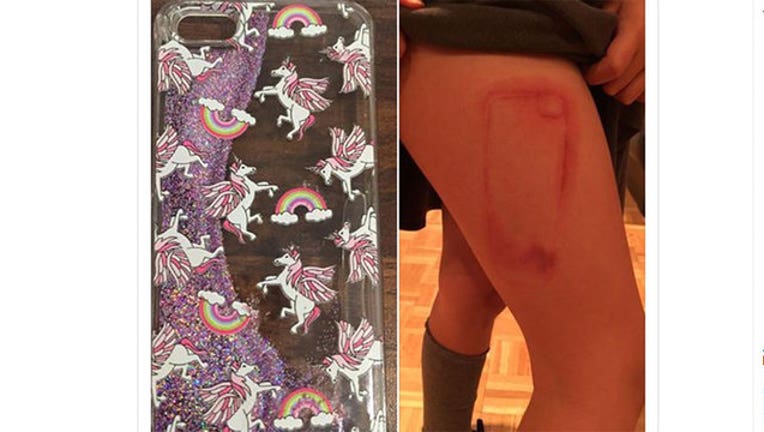 article
NEW YORK (FOX 5 NY) - A cell phone case popular with young girls reportedly cracked and leaked a pink, glittery acid that left severe burns and scars on a nine-year-old girl in the United Kingdom.
According to the girl's mother, the child has third-degree burns in the shape of a cell phone caused by the case which features unicorns and rainbows.
Karly Retter posted a photo of the cell phone case and her daughter's leg on Facebook with a warning to other parents and children.
"Doctors have said it is a severe chemical burn and she will be scarred for life. I can't believe it - she will have a scar in the shape of a phone on her leg. Oliva fell asleep with her phone in the bed next to her on January 2, and woke up the following morning with the painful red burn on her right thigh," Retter told The Telegraph.
On January 11, Retter updated her Facebook followers saying the cell phone case had been removed from stores as a result of the attention her photo received.
Thousands of people have shared the photo and the story has been reported around the world.