Four snow plows hit in southern Minnesota during Friday snow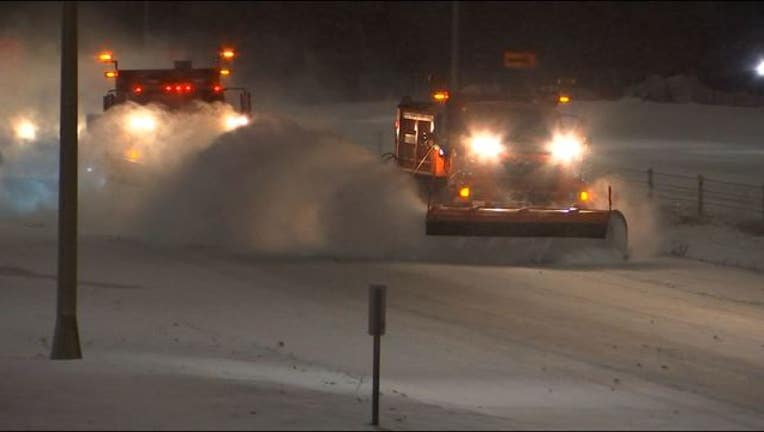 (FOX 9) - Update: MnDOT released more data Friday night, showing 76 crashes statewide as a result of the snow, 10 of which involved injuries. No fatalities have been reported. An additional 68 vehicles were run off the road, requiring tow assistance. 
Snow falling throughout southern Minnesota is making roads dangerous for travel, even for snow plows.
According to officials with Minnesota Department of Transportation, four snow plows have been hit by vehicles in southern Minnesota on Friday.
One of those crashes happened along I-35 south of Clarks Grove when a car rear-ended the plow, according to Minnesota State Patrol. Luckily, no one was seriously injured.
A MnDOT spokeswoman says due to the light consistency of the snow, "clouds" of snow are blowing up around the plows as they remove snow. Those clouds could be making it harder for drivers to see the plows.
With road conditions tough as they are, MnDOT officials are reminding drivers to slow down and be sure to give snow plows extra room.