Former Vikings trainer and longtime historian Fred Zamberletti dies at age 86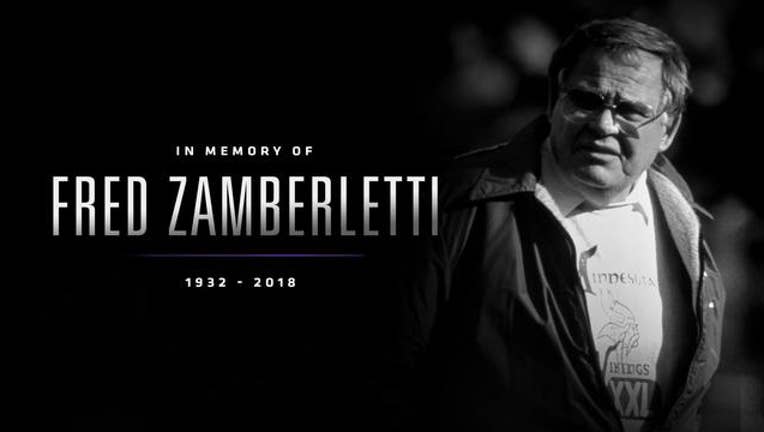 (KMSP) - The Minnesota Vikings announced Sunday that longtime athletic trainer and team historian Fred Zamberletti has died.
According to a team statement, Zamberletti was the Vikings head athletic trainer from 1961-1998, coordinator of medical services from 1999-2001 and senior consultant and team historian from 2002-2018.
Born on May 28, 1932, Zamberletti grew up in Melcher, Iowa.
According to the statement, Zamberletti was a 1st Lieutenant in the U.S. Infantry and after he graduated from the University of Iowa, he served as chief physical therapist at Hibbing General Hospital in 1959 and head athletic trainer at the University of Toledo in 1960 before joining the Vikings at the team's inception at 1961.
Former Head Coach Bud Grant acknowledged him as the "Cornerstone of the Vikings," while former General Manager Mike Lynn referred to Zamberletti as "Mr. Viking." Players simply called him "The Man."
The full statement from the Minnesota Vikings can be found here.